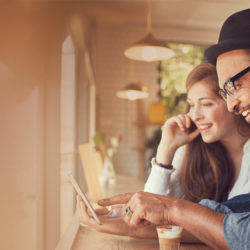 Connect with an Immigration Lawyer
Begin with an immigration consultation
Understand your options and the next steps
Find the right Canada and US immigration lawyer for you
Where Would You Like To Go?
Select your destination and start your quiz qualifier now.
Welcome to VisaPlace! Founded by Toronto immigration lawyer Michael Niren, VisaPlace is a key resource for all your US and Canadian immigration needs. This website is your go-to source for the latest immigration and visa news and programs. Our experienced team of immigration lawyers and licensed consultants work to provide the best, most efficient visa services available. We provide affordable legal consultations that can help you understand your options so you can make well informed decisions based on an analysis of your situation and credentials. A consultation is the best way to get started on your path to immigration.
Online Assessment
What our clients are saying
Many thanks to Nadia and Alejandra for their interest and kind approach. From the first day to the last day, they were friendly and professional. They answered all our questions and helped us whenever we need… Even during the difficult covid process, I was able to get my visa as soon as possible, my application was finalized at the time they said. My fiancee and I feel so lucky to have found this company. Thanks a lot again.
VisaPlace is an amazing law firm. They are most knowledgeable, compassionate, caring and kind. I wish to especially convey my deep appreciation and gratitude for the kindness, representation, expertise, compassion and communication i received from Shiv Kapoor and Dennis Chung from VisaPlace. They are highly skilled. erudite, learned and well read professionals. They are Subject Matter Experts who are also very humane and care a lot for their clients. I would strongly recommend these distinguished lawyers for any immigration matters and representation. Their approach, knowledge,their thoroughness, compassion,attention to detail and stellar customer service is like a breath of fresh air.They are very meticulous and an absolute delight to work with and have them represent you. Thanks a million Shiv and Dennis. You are magnificent.
The Team were amazing, smart and professional in helping to process my TR to PR pathway. 💯 recommend them. And now I been confirmed a full permanent resident of Canada.
Visa place is a great group. They made my Immigration process really smooth. A huge shout out to my case worker Gagandeep who was so efficient and kind that I don't have words to appreciate enough. Highly recommend them.
Great service very professional and full support throughout the process got my PR in 86 Days. Thank you Nadia, Sara and Gagandeep. You guys were awesome and life lines. Will definitely recommend others hire them.
Great Service, they gave us full support and attend all our needs, they helped us to get Canadian work permits for our employees. Thanks to them we could deliver a great technical support to our customers.
Highly recommended
My organization had a positive experience working with VisaPlace. Their processes are very thorough and informed, and were able to turn an unsatisfactory application experience into a Canadian study permit approval for a very worthy international student. A special mention goes to Sarah D. – our Case Worker. She was highly responsive, diligent, kind and clear in her communications and support throughout. Many thanks also to Zainab, who worked on our case too. Highly recommend!
I began working with Nadia and her team at the beginning of 2020 right before my husband and I got married. (He's Canadian and I'm American.) Nadia helped us choose the best immigration route for our situation- spousal sponsorship and made a very tough process, very easy for us. Nadia and her team worked diligently THROUGH the pandemic to get our application finished in a timely manner. They were very responsive when it came to my millions of questions, always answering my questions to the best of thier abilities and putting it a way that was easiably understandable. In the end our application was approved and we couldn't be more grateful to Nadia and her team.
And even though my time with Nadia is through whenever I have any legal questions about travel, work or anything she is still kind enough to answer me as diligently as ever. I cannot thank her and her team enough. Without them my husband, son and I would have been separated due to the boarder closures for most of the pandemic and I can't imagine the toll it would have taken.
If you need an immigration lawyer Nadia is definitely the woman to see hire. After my experience with her, I can truest say, I'm so glad I didn't go any other way. I can't imagine doing this process so easily alone or with anyone else.
Thank you once again Nadia!!
Victoria helped me through all the way to the end she was so determined that she was awake till 3am in the morning with my application, so professional . I have no words to explain but all i can say that it worth the time and money. I highly recommend Visa place and specially Victoria. Also thanks too Sara for answering the question i had . Over all hats off….
If you get a chance to work with Nadia, please do. She is honestly one the best lawyer and genuinely cares for your interest. She was very patient and humble with us throughout the PR process.
Great experience working with Visa-Place. They give great and detailed advise on each part of your application. Working with them took away the frustration of applying for PR. I also appreciate them being available to answer any questions throughout the application process.
Highly recommend using this law firm for any immigration applications.
Once again, my sincere thanks to all the Visa-Place staff for their professional work.
Nadia was terrific. I am a lawyer so I had more questions than normal. She answered them all and was very patient with me. Despite the complexity of the process, she made it as easy as possible. Well worth the expense.
I gotta say, it is always nice to work with professionals. The team was exceptional professional, punctual at their responses. I'm glad that I did hire Visaplace, they understood 100% my needs and how to achieve the goal. Thank you so so much 🙂
An excellent client service, all the team is committed and professional. Their work is made with high quality standards and efficiency. Thank you Nadia for leading our case, we are very grateful.
We are so thankful we used Visa place for getting my husbands US PR card. It was a long process (not their fault) but they made it manageable and kept us informed about each step! We finally have his visa in hand and simply couldn't have done it without each and every member of the team! Special shout out to Danielle and Rahul! High recommended!!😊
Common Immigration Questions
Is there a difference between lawyer and attorney?
No. Generally speaking an attorney is a person who is a member of the legal profession while a lawyer is someone who is trained in the field of law and provides advice.
Are you open during the Coronavirus pandemic/lockdown?
Yes! VisaPlace is 100% open during the COVID-19 pandemic. US and Canadian immigration are still accepting applications and inviting foreigners to apply so this is the best time to apply! All of our immigration consultations are done in a socially distant manner.
Do I need to hire an immigration lawyer?
Hiring an experienced lawyer or a law firm can help minimize mistakes and improve chance of successfully getting a visa. In many immigration situations you do not want to risk representing yourself or applying without the advice of an experienced immigration professional. Failing to work with an immigration lawyer can lead to wasted money, wasted time, and frustration.
How much does immigration attorney cost?
The cost of hiring an immigration attorney varies depending on the services you are requesting. Typically you will pay for the processing fees which are assigned by the government and then you pay for the service of the lawyer or attorney which they will give you during the consultation. During your initial consultation with the immigration consultant be sure to ask for an estimate so that you will know how much you are required to pay.
Should I only work with an immigration lawyer near me?
Although most of our immigration lawyers are based in our office in midtown Toronto, we can help you immigrate to Canada or the US from anywhere in the world. Whether you're in the GTA or overseas, our immigration consultants can communicate by phone or video conferencing. This allows us to help people from the comfort of their home or office. We can accommodate any client with their preferred method of communication.
What is the difference between an immigration lawyer or an immigration consultant?
An immigration lawyer acts as an advisor and counselor for foreign citizens and immigrants. They provide aid when dealing with visa applications, permanent residency, citizenship, and naturalization. Immigration lawyers represent their clients and help mediate communication between them and immigration authorities. They also represent their clients in an immigration hearing.
An immigration consultant is an individual who provides assistance to immigrants. This assistance can be with filing applications, filing a petition, gathering the required documentation for their application, or helping to find a translator. Canadian consultants are licensed by the IRCC, a certification all of our consultants have.
How do I start my immigration process?
If you would like to start your process but not ready to hire an immigration lawyer then you can fill out our free online immigration questionnaire. Here you can fill in our immigration goals and let us know a bit more about you. We will be able to tell if you are eligible for immigration then reach out to you to book a consultation.
How do I get immigration advice?
Your first step is to book a consultation with an immigration professional to start mapping out the steps to complete your immigration journey. We will help you understand you eligibility and the best path to complete your immigration goals. Book a consultation now!