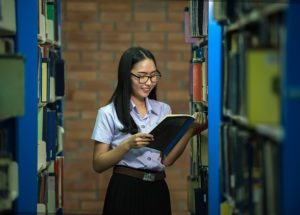 Are you considering becoming an international student and gaining a Canadian education? Are you wondering if studying in Canada would suit your needs and your plans for the future? Where you choose to study depends not just on what you want to study, but also on the quality of your life overall while you're learning.
Canada is a good place to study abroad not only because of the value of a Canadian education but because of the life you'd be moving toward by coming here. Here are some of the reasons why students come to Canada to pursue their education, based on everything from career goals to lifestyle.common
Canada's Educational Standards
While the quality of the education you will receive isn't the only factor to consider, it is a very important one. As the Canadian Bureau for International Education points out, Canada's education system holds high standards and top international rankings while also boasting some of the lowest tuition fees for English-speaking countries. Scholarships can also help out international students. Furthermore, degrees from Canada "are recognized around the world as being equivalent to those obtained from the United States or Commonwealth countries," and Canada offers a wide range of educational institutions and programs for both technical and professional diplomas and degrees.
Language Opportunities
In addition to the opportunity to strengthen one's skills in speaking and writing English, a Canadian education can also help with learning our second official language: French. As a bilingual country, Canada is a great place to increase one's understanding of both languages and the unique cultures that accompany each. A CBIE survey tells us that many international students say that they improved their language skills while studying here, and they appreciated the unique experience of living in a bilingual country. Studying in Canada could provide you with unique cultural experiences as well as a competitive language-based advantage.
Our Healthcare System
Medical insurance in Canada is considered reasonably affordable, and some provinces and territories even offer coverage to international students. CIC News states that these provinces and territories include Alberta, British Columbia, Manitoba, Newfoundland and Labrador, the Northwest Territories, and Saskatchewan. The amount of coverage varies from place to place. Even in provinces that do not generally offer public health insurance, some have agreements with specific countries, and Ontario offers the University Health Insurance Plan (UHIP).
Many post-secondary institutions also offer their own health insurance packages. The affordability of Canadian health care is meaningful to Canadian students' overall welfare and cost of living.
Canada's Multiculturalism
In addition to being bilingual, Canada is known for being multicultural. According to the Canadian Bureau for International Education, 15 million immigrants have made Canada their home in the past century and a half, and over one million aboriginals live in Canada. Furthermore, Canada has policies protecting the rights of its citizens to keep their cultural practices alive and enrich the Canadian experience.
Canada offers rich cultural experiences from across the globe and right at home. The CBIE survey confirmed that students appreciate the diversity on campus and "really enjoy learning about different cultures and international perspectives as they learn."
Long-Term Plans
Many international students want to stay in Canada after they graduate, and Canada has programs in place for this exact purpose. For example, international students can apply for work permits through the Post-Graduation Work Permit Program.
As the government of Canada explains, a work permit issued under this program can be for up to the length of the program of study that preceded it, "up to a maximum of three years." Moreover, work experience gained through this program can help potential immigrants gain points for the Express Entry system. According to the government of Canada website, the Express Entry system selects "skilled immigrants as permanent residents based on their ability to settle in Canada and take part in our economy."
Thus, post-secondary education and skilled work experience can both be valuable if you are planning to immigrate to Canada. Language ability (already discussed above) also counts positively toward an applicant's Express Entry ranking.
Work permits and Express Entry are only some examples of the many ways an international student could invest in a future in Canada. Studying in Canada provides an opportunity to test out the Canadian lifestyle and gain an important foothold in this diverse country.
Planning to Study in Canada?

Once you are accepted into an Canadian educational institution, we can assist you in determining the best study permit for you. Our team of experts is dedicated to helping you achieve these goals. All our cases are handled by competent and experienced immigration professionals who are affiliated with VisaPlace. These professionals consist of lawyers, licensed paralegals and consultants who work for Niren and Associates an award winning immigration firm that adheres to the highest standards of client service.
Click here to book a consultation with an immigration professional or fill out our FREE assessment and we will get back to you within 24 hours.