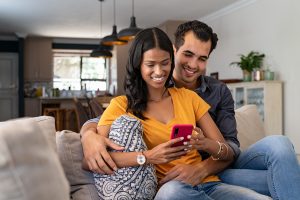 Many foreign nationals working in the United States with an EAD (Employment Authorization Document) were running into roadblocks due to the COVID-19 pandemic. For the past two years, US immigration has been in limbo due to processing delays, application backlogs, and travel restrictions. Many foreign nationals already in the US were also being affected by these processing delays causing many immigrants, mostly women to lose their jobs. To prevent gaps in employment authorization and documentation, the USCIS will now grant up to 180 days of automatic work authorization extension for EAD holders.
Why This Policy Changed
Before this policy change, EAD holders in the United States would need to apply for work authorization extension and wait. Because of processing delays, people weren't getting their work authorization extension in time, they would lose their job, ultimately affecting these families, US businesses, and the economy. This immigration update came about after a lawsuit defending numerous individuals in the United States on these visas who lost their jobs due to US Immigration processing delays.
Who Is Eligible for Automatic EAD Extensions?
Certain applicants who have filed a Form I-765 (Application for Employment Authorization) qualify for automatic extensions of their expiring employment authorization and/or EADs for up to 180 days if they:
Properly filed Form I-765 for a renewal of their employment authorization and/or EAD before their current EAD expired, and
Are otherwise eligible for a renewal, which means that:

Your renewal application is under a category that is eligible for an automatic 180-day extension
The Category on your current EAD matches the "Class Requested" listed on your Form I-797C Notice of Action
Eligible Categories for Automatic EAD Extension
Green Card applicants who are waiting for their application result or who applied for an Adjustment of Status
Spouses of specific employment-based nonimmigrant visa holders (E1, E2, L1, and certain H-1B visa holders)
F1 students who are part of an OPT (Optional Practical Training) program
People who are eligible for Deferred Action for Childhood Arrivals (DACA)
Micronesia, the Marshall Islands, and Palau citizens
Refugees
Asylum seekers allowed to stay in the US
Looking for Professional Immigration Help?
If so, Contact VisaPlace today. All our cases are handled by competent and experienced immigration professionals who are affiliated with VisaPlace. These professionals consist of lawyers, licensed paralegals, and consultants who work for VisaPlace Legal, an award-winning immigration firm that adheres to the highest standards of client service.
Ready for the next step? Book your 1 on 1 consultation now or call us at 1-877-296-0874.
Have a Question related to your Immigration Needs?
Fill out the FREE Immigration Assessment form and get a response within 24 hours to see if you're eligible.
The assessment form should take approximately 5-7 minutes to complete. We will get back to you within one business day to let you know if we are able to help.