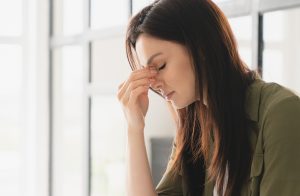 Every day foreign nationals across the nation are making the decision to start their immigration journey and we can't stress enough how important is it to do it right the first time. Immigration processing can be long and complex, but it is worth it to thousands of individuals each year who are making Canada their new home. We always advise those to obtain professional immigration help but oftentimes, vulnerable applicants find themselves a victim of immigration fraud. More specifically, advanced fraud fees which you can learn more about below!
What is Advanced Fee Fraud?
Advance fee fraud comes in many different forms and it is a type of fraud in which businesses or an individual are required to pay a fee before receiving promised services or goods which ultimately are never given. This happens often within immigration when applicants are wanting help but at a low cost. Unfortunately, there are many individuals out there that are not there for the right reasons and will take advantage of your vulnerability. Here at VisaPlace, we want to do what we can to help you avoid becoming a victim of immigration fraud!
It's important to know that not all companies who ask for fees in advance are fake and/or scams which is why it's important to take all the necessary steps to determine if you are dealing with a scammer with the tips below. Although VisaPlace does ask for a fee in advance, VisaPlace has been in business for 25+ years and has helped thousands of applicants successfully reach their immigration goals to the United States and Canada. With over 800 reviews from clients who can explain how great their experience was, we provide customers with effective results, communication, and support throughout their entire immigration journey. Learn more about our ratings and reviews!
Types of Advanced Fee Frauds
Beneficiary Fund Scam – Beneficiary fun scams involve needing your help to get money from a bank in another country. The story will usually involve someone who has died and the perpetrator alleges that if they do not act quickly, the money will be turned over to the government.
Lottery Scam – Scam claims that you have won money in an overseas lottery. The letter or e-mail will usually ask for personal information to confirm your identity so you can collect your winnings.
Investment Scam – An investment company contacts you and needs your assistance in investing money overseas. The letter or e-mail will look as though it is coming from a reputable investment firm or government official. The letter will ask you to contact the company, where you will be asked to pay some sort of fee upfront in return for a hefty profit that does not exist.
Romance Scam – Scammers pull at the heartstrings of those on internet dating websites and chat rooms by asking for money for sick relatives, or money for a plane ticket to meet you in person.
Tips To Avoid Immigration Fraud
Check your immigration lawyers credentials always. You can ask for a copy to check their license and ask for references. On your own time, check out online reviews to ensure a good reputation.
Meet with your immigration lawyer in person (if possible) to to be sure they are in fact who they say they are. If you are overseas, try meeting visa videochat (Zoom, Google Meets, Skype, etc.)
If you decide to hire a representative, make sure they sign an agreement outlining the services they have agreed to provide you. You want to always have a copy of any signed agreements with your representative.
Don't pay for immigration forms. The USCIS provides all forms online for free, so no one should be charging you for immigration forms unless they are scamming you.
Example Fraud Victim Letter from the IRCC
If you've been a victim of immigration fraud, you may recieve an email like this from the IRCC:
"You are a victim of fraud. Do not send any money to this organization. Do not send any documents or personal information. Advance Fee Fraud scams that require payment before delivery of a non-existent service, such as visa facilitation, have been identified in this region as well as many other regions worldwide. You can find genuine information on the immigration process to Canada on the Immigration Canada website: www.cic.gc.ca"
Are You Been A Victim To Immigration Fraud and Need Reliable Help?
If you have been contacted by a VisaPlace representative that you are unsure is legitimate, please contact us to verify that you are not being scammed. Visaplace has been impersonated before out of India and could happen in other locations.
If so, Contact VisaPlace today. All our cases are handled by competent and experienced immigration professionals who are affiliated with VisaPlace. These professionals consist of lawyers, licensed paralegals, and consultants who work for VisaPlace Legal, an award-winning immigration firm that adheres to the highest standards of client service.
Ready for the next step? Book your 1 on 1 consultation now or call us at 1-877-296-0874.
Have a Question related to your Immigration Needs?
Fill out the FREE Immigration Assessment form and get a response within 24 hours to see if you're eligible.
The assessment form should take approximately 5-7 minutes to complete. We will get back to you within one business day to let you know if we are able to help