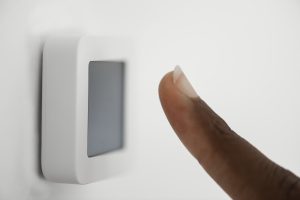 When immigrating to Canada, there are a number of steps and things to complete before successfully making the move, biometrics being one! This is a system built by the Canadian government to securely allow foreign nationals to enter Canada through a number of visas. Whether you are visiting, working, or applying for permanent residency, you may need to know more about giving biometrics which you can learn more about below!
Biometrics Cost
A fee of $85 CAD is payable per person for biometric enrollment. Families applying together will only pay a maximum biometric fee of up to $170 CAD. There is no fee for biometric verification
Who Needs To Give Biometrics
In most cases those applying for the following statuses would need to undergo fingerprinting and screening before traveling to Canada:
a work permit or study permit (excluding US citizens)
refugee or asylum status
an extension of your stay in Canada (known as a visitor record)
work or study permit extension
COVID-19 Update: Anyone in Canada applying for temporary residence is exempt from giving biometrics. This temporary measure applies to you if you're both of the following:
in Canada
applying or have an application in progress

to extend your study, work, or visitor visa
to restore your study, work, or visitor visa
for a visitor visa
for a temporary resident permit
Biometrics Exemptions
Additionally, the following individuals would be exempt from needing to provide biometrics:
Children under the age of 14
Applicants over the age of 79
Diplomats and officials traveling on official business
US visa holders transiting through Canada
Refugee claimants or protected persons who have already provided biometrics and are applying for a study or work permit
Temporary resident applicants who have a valid biometric enrollment on file
Find Out If Your Need to Give Biometrics
Why Do I Need To Give Biometrics to Immigrate?
The Canadian government is using this biometrics processing to ensure that the person seeking entry is the same person who was granted a visa, permit, or permanent residence by verifying fingerprints. This will help prevent individuals from using a stolen, borrowed, or altered visa or permit to enter Canada.
How Often Do I Need To Give Biometrics?
Visitor Visa, Work Permit, Study Permit – If you gave biometrics in the last 10 years and they're still valid, you don't have to give them again
Permanent Residency – If you've never given biometrics in the past, or it's been longer than 10 years, you'll need to give them when the biometric collection sites closest to you start offering biometric collection services again.
Need Help With Your Canadian Immigration Application?
If so, Contact VisaPlace today. All our cases are handled by competent and experienced immigration professionals who are affiliated with VisaPlace. These professionals consist of lawyers, licensed paralegals, and consultants who work for VisaPlace Legal, an award-winning immigration firm that adheres to the highest standards of client service.
Ready for the next step? Book your 1 on 1 consultation now or call us at 1-877-296-0874.
Have a Question related to your Immigration Needs?
Fill out the FREE Immigration Assessment form and get a response within 24 hours to see if you're eligible.
The assessment form should take approximately 5-7 minutes to complete. We will get back to you within one business day to let you know if we are able to help.