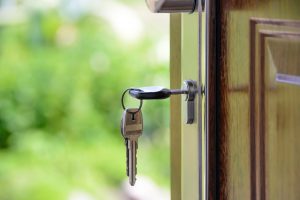 In an effort to cool off a hot housing market, Prime Minister Justin Trudeau's administration said Thursday that foreign investors and non-Canadian companies will be barred from buying residential real estate in Canada for the next two years.
In releasing the federal budget for the year, Finance Minister Chrystia Freeland outlined a number of steps to cool speculation and demand amid record housing prices.
The government established a two-year restriction on foreign property purchases, as well as increased taxes for anyone who sells their home within a year, albeit both policies have several exceptions, notably for permanent residents and international students.
The budget also contains billions of dollars for new housing as well as initiatives to assist Canadians looking to enter the market, such as a new savings account and revisions to the first-time homebuyer tax credit.
The notion that foreign money has aided in the rise of prices in areas such as Vancouver and Toronto has been around for some time and has become a contentious political topic. However, there have also been attempts to discourage it. In 2016, British Columbia imposed a 15% tax on foreign buyers of homes and condos. Ontario boosted its own tax to 20% late last month and expanded it to encompass the whole province.
Who is Exempt from the New Housing Ban?
Permanent residents, foreign students and workers working their way to permanent residency, as well as those purchasing their principal house, would be excluded from the proposed restriction on foreign purchasers.
Canada's Finance Minister Wants More Foreign Workers
According to the immigration minister's levels plan, Canada expects to accept 431,645 permanent immigrants this year, 447,055 the next year, and 451,000 in 2024.
Freeland repeated those concerns in her speech on Thursday.
"A developing country and economy necessitate an expanding workforce." A shortage of workers—particularly those with the necessary skills—is stifling the world's industrialized economy. "However, there is some positive news."
The finance minister has promised that her current budget will make it simpler for talented immigrants to settle in Canada and work in the jobs for which they have been educated.
"We will also invest in the dedicated and bright employees who are currently here," Freeland stated. "We will make it cheaper for trained crafts workers to travel to where the jobs are."
"Programs like the increased Canada Worker's Benefit will make it more worthwhile for individuals to work and will make living more affordable for our lowest paid, and often most important, employees."
Are You Interested in Immigrating to Canada?
If so, Contact VisaPlace today. All our cases are handled by competent and experienced immigration professionals who are affiliated with VisaPlace. These professionals consist of lawyers, licensed paralegals, and consultants who work for VisaPlace Legal, an award-winning immigration firm that adheres to the highest standards of client service.
Ready for the next step? Book your 1 on 1 consultation now or call us at 1-877-296-0874.
Have a Question related to your Immigration Needs?
Fill out the FREE Immigration Assessment form and get a response within 24 hours to see if you're eligible.
The assessment form should take approximately 5-7 minutes to complete. We will get back to you within one business day to let you know if we are able to help.