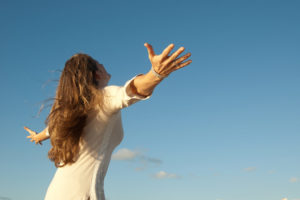 As of April 28, 2017, spouses and common-law partners who are sponsored to immigrate to Canada will not experience a period of conditional Permanent Resident status. From this point further, they will have full permanent residence upon arriving in Canada. The Canadian government suggested that by eliminating the condition, it addressed concerns that vulnerable sponsored spouses or partners may stay in abusive relationships because they are scared that it would cause them to lose their permanent resident status. The government labeled "abusive relationships" as physical, sexual, psychological, and/or financial.
The original condition was introduced by the previous more Conservative government in October 2012 to help deter people away from immigrating to Canada through non-genuine relationships. While the more Liberal Government does recognize that there are cases of marriage fraud that exists merely to enter Canada, they also stated that 'the majority of relationships are genuine and most spousal sponsorship applications are made in good faith.' They also added that 'eliminating conditional permanent residence upholds the Government's commitment to family reunification and supports gender equality and combating gender violence.' Since the original condition in 2012, more than 100,000 individuals have immigrated to Canada as conditional permanent residents. The state required that the sponsored spouse or partner to live in a conjugal relationship with their sponsor for two years unless they were the victim of abuse or their sponsor died. Canadians expressed concerns that this condition placed abused spouses and partners in a  vulnerable position which created the uproar to have the condition changed to protect these immigrants.
The Immigration, Refugees and Citizenship Canada (IRCC) released their Forward Regulatory Plan in October 2016 that stated its intention to 'change those provisions with the objective of addressing concerns that have been identified, such as the vulnerability of sponsored spouses.' Also, during the time of the Forward Regulatory Plan released statement, the IRCC also stated 'On balance, the program integrity benefits of conditional permanent residence have not been shown to outweigh the risks to vulnerable sponsored spouses and partners subject to the two-year cohabitation requirement …The proposed repeal of conditional permanent residence recognizes that the majority of relationships are genuine, and the majority of applications are made in good faith. Eliminating conditional permanent residence would facilitate family reunification, remove the potentially increased vulnerability faced by abused and neglected spouses and partners, and support the Government's commitment to combating gender-based violence.'
Now that the conditional permanent residence has been eliminated, anyone who was sponsored by a Canadian including children or parents of the sponsored individual has also had the condition lifted. Immigration officers are trained to take marriage fraud seriously and to investigate these relationships to ensure that relationships coming into Canada are authentic and genuine. Although any case that was under investigation for non-compliance with the cohabitation condition has ceased, the cases involving marriage fraud will continue to be investigated by the Canadian government.
If you are involved in an abusive relationship please visit: http://www.justice.gc.ca/eng/cj-jp/fv-vf/help-aide.html
Are You Interested in Immigrating to Canada?
If so, Contact VisaPlace today. All our cases are handled by competent and experienced immigration professionals who are affiliated with VisaPlace. These professionals consist of lawyers, licensed paralegals, and consultants who work for Niren and Associates an award-winning immigration firm that adheres to the highest standards of client service.
Ready for the next step? Book your 1 on 1 consultation now or call us at 1-888-317-5770.
Have a Question related to your Immigration Needs?
Click here to fill out the FREE Immigration Assessment form below and get a response within 24 hours to see if you're eligible.
The assessment form should take approximately 5-7 minutes to complete. We will get back to you within one business day to let you know if we are able to help.
Source: https://www.canada.ca/en/immigration-refugees-citizenship/news/2017/04/eliminating_the_imbalanceforsponsoredspousesandpartnersbyremovin.html