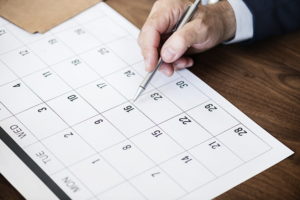 Due to the spread of the Coronavirus pandemic, Canada has announced an extension of the time temporary residents are allowed to stay in the country.
Normally, visitors and study or work permit holders in Canada have up to 90 days after their temporary immigration status expires to apply to IRCC to reinstate it.
The IRCC acknowledges that a large amount of individuals have experienced difficulties returning home due to limited flights and lock-downs around the world.
If you are a former worker, student or visitor whose status expired after January 30, 2020, and remain in Canada, you will now have until December 31, 2020 to apply to restore your status. This is as long as you meet the requirements for the type of status and authorization you are applying to restore.
This new policy also allows for previous work-permit holders applying for an employer-specific work permit to work while their new application is being looked over. In order to do so, you must:
have a job offer
submit a work permit application that is supported by a Labour Market Impact Assessment (LMIA) or an LMIA-exempt offer of employment
notify IRCC through the process set up for eligible foreign nationals
Do You Have Questions About Renewing Your Temporary Resident Permit?
If so, contact VisaPlace today. All of our cases are handled by competent and experienced immigration professionals who are affiliated with VisaPlace. These professionals consist of lawyers, licensed paralegals, and consultants who work for Niren and Associates an award-winning immigration firm that adheres to the highest standards of client service.
Ready for the next step? Book your 1 on 1 consultation now or call us at 1-888-317-5770.
Have a Question related to your Immigration Needs?
Fill out this FREE Immigration Assessment form and get a response within 24 hours to see if you're eligible.
The assessment form should take approximately 5-7 minutes to complete. We will get back to you within one business day to let you know if we are able to help.