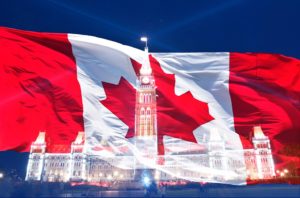 Over the past year, Canada has produced many significant changes in immigration- some positive and some causing more of a disadvantage to those who wish to immigrate to Canada. Overall, it is safe to say that Canadian immigration has been increasing throughout the year of 2019. Below is a summary of the most influential changes that have occurred in Canadian immigration over the past year.
Canadian Visa Updates 2019
The Canadian Labour Congress is working with Immigration, Refugees and Citizenship Canada (IRCC) to implement a temporary initiative that will help 500 out-of-status construction workers and their families find a pathway to permanent residence. This is in hopes that it will end the insecure nature of their employment and immigration status in Canada.
Canada announced that they will have an easier path to permanent residency and a greater chance of bringing their families with them to Canada. Currently under the caregiver visas, the worker has to be employed in Canada for two years until they can apply for permanent residency. After a worker has permanent residency they can then sponsor their family. Many workers then realize they don't qualify for permanent residency and cannot sponsor their family members. Under the new five-year pilot program, these foreign workers will be screened beforehand to see if they qualify to become permanent residents after they've completed their two year employment period in Canada.
The pilot is a program that aims to fill the current gap in the labor market of rural and northern communities. These communities are experiencing a labor shortage due to youth migration, lower birth rates and an aging population. Canada.ca reported that between 2001 and 2016, there has been a 23% decrease in the number of potential workers while those approaching retirement has increased by 40%. The 11 participating communities have been chosen and applications for interested immigrants opened in the Fall of 2019.
Known as the PGP, the program allows eligible Canadian citizens and permanent residents over the age of 18 to sponsor their parents and/or grandparents for Canadian permanent residence. This year, IRCC accepted 27,000 Interest to Sponsor forms on a first-in, first-served basis during an intake held on January 28 and interest was so strong that IRCC reached its intake quota in less than 10 minutes.
2019 Policy Changes
One of most important step before immigrating or being a newcomer is your employment. Every year Canada's employment rate for immigrants rise. This year in 2019, Canada has hit an all-time high for employed immigrants. This was surprising for many people because Canada has opened its doors for more immigrants but continued to employ more as well.
Under the Rainbow Refugee Assistance Partnership, there have been allowed 15 people who are fleeing persecution around the world per year to be sponsored. The Immigration Minister Ahmed Hussen made an announcement on June 8, 2019 that they will now be accepting up to 50 LGBTQ2 refugees! This announcement started off Pride Month in Toronto, Canada.
Are You Interested in Immigration to Canada?
If so, Contact VisaPlace today. All our cases are handled by competent and experienced immigration professionals who are affiliated with VisaPlace. These professionals consist of lawyers, licensed paralegals, and consultants who work for Niren and Associates an award-winning immigration firm that adheres to the highest standards of client service.
Ready for the next step? Book your 1 on 1 consultation now or call us at 1-888-317-5770.
Have a Question related to your Immigration Needs?
Click here to fill out the FREE Immigration Assessment form below and get a response within 24 hours to see if you're eligible.
The assessment form should take approximately 5-7 minutes to complete. We will get back to you within one business day to let you know if we are able to help.