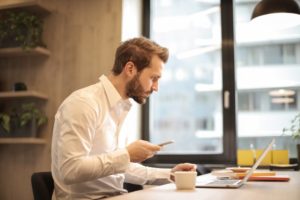 Immigrating to Canada through a work permit is very common and as many already know, there are many different work permits available. The real challenge is figuring out what worker visa works best for you and your unique situation. There are a few pathways an individual can choose to immigrate to Canada as a business investor with business experience and many choose the Owner Operator LMIA route.
What is LMIA?
LMIA which stands for Labour Market Impact Assessment is an authorization document from Employment and Social Development Canada. LMIA's are for prospective Canadian employers who need to prove that a labour and skill shortage exists that justifies employing a foreign worker. This process is most popular when applying through the Temporary Foreign Worker Program (TFWP). Learn more about the New Rules for LMIA Canada 2021.
What is Owner/Operator LMIA?
Owner Operator LMIA is different from your typical LMIA as it focuses more on your business proposal as opposed to assessing a single candidate. Some of the benefits to an Owner Operator LMIA include having the chance to operate your business in Canada, the freedom to launch your business in any Canadian city, and no mandatory advertising/recruitment process required.
Owner Operator LMIA Qualfications and Requirements
Qualifications needed:
Be the primary shareholder of the business
Demonstrate that your business will create jobs in Canadian citizens
Must be the highest position within the business
General Requirements:
Must show in detail how you will be funding the business and maintain employment with a business plan
Must prove that you are actively involved with the business in the long run and plan to develop the business further
Must demonstrate the intention to hire Canadian citizens within your business plan
LMIA Processing Time
When applying for an LMIA, you can expect to get approved or denied within 10 business days on average. In some cases, due to delays, it can take up to a couple of months.
LMIA Cost: $1000/per employee request
Employment and Social Development Canada (ESDC) has pledged to process certain LMIA applications within 10 business days. The following categories will now be processed with a 10-business-day service standard:
All LMIA applications for the highest-demand occupations (skilled trades)
Highest-paid (top 10%) occupations
Short-duration work periods (120 days or less)
Why Seeking Professional Help is Essential
With so many applicants each year from around the world vying for Canadian work permits, it is important to get experienced legal help that will ensure your application package has the best chance of being accepted. Missed or incorrect details can result in a failed bid, which can be heartbreaking if they could have been easily avoided if prepared by a professional immigration expert.
The documentation and processes involved in successfully obtaining a Canadian work visa using an Owner Operator LMIA for a foreign beneficiary are complex and usually require legal expertise.
Contact VisaPlace today. All our cases are handled by competent and experienced immigration professionals who are affiliated with VisaPlace. These professionals consist of lawyers, licensed paralegals, and consultants who work for VisaPlace legal, an award-winning immigration firm that adheres to the highest standards of client service.
Ready for the next step? Book your 1 on 1 consultation now or call us at 1-888-317-5770.
Have a Question related to your Immigration Needs?
Fill out the FREE Immigration Assessment form and get a response within 24 hours to see if you're eligible.
The assessment form should take approximately 5-7 minutes to complete. We will get back to you within one business day to let you know if we are able to help.