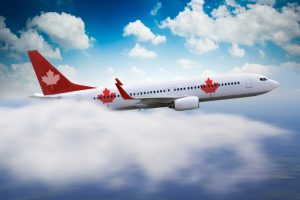 Since March 2020, Canada had closed its borders to Americans traveling for non-essential reasons into Canada. On Monday, August 9th, Canada will re-open its borders for US citizens and permanent residents. There are still strict requirements for those looking to enter Canada. The requirements are implemented for both those who are crossing the US/Canada border by vehicle, plane, or boat. Below are the requirements for US Citizens and Permanent Residents traveling to Canada on or after August 9th, 2021:
Travelers Must Be Fully Vaccinated
All travelers to Canada from the US must be required to complete a COVID-19 vaccination at least 14 days before entry. The vaccinations that Canada will accept are Pfizer-BioNTech, Moderna, Johnson & Johnson, and AstraZeneca/COVISHIELD. Airlines will verify passengers' vaccination through the ArriveCAN app before passengers board their flights. Those who are driving across the border will have to submit their vaccination information within 72 hours before arrival. Travelers are advised to carry their vaccine documentation at all border entry points.
Children younger than 12 are not required to be vaccinated.
Travelers Must Have a Negative COVID Test
All travelers, even those who are vaccinated, must show proof of a negative coronavirus molecular test. PCR tests are the only tests that the government of Canada will accept. All PCR tests must be done within 3 days of arrival.
Any traveler younger than 5, does not require a negative COVID test.
Travelers Must Be Asymptomatic
All visitors must not show any COVID symptoms when arriving in Canada.
---
Which Airlines Will Fly to Canada?
Airlines are now adding flights to Canada from the US.
Effective Monday, international flights carrying passengers will be permitted to land at nine Canadian airports:
Montréal-Trudeau International Airport
Toronto Pearson International Airport
Calgary International Airport
Vancouver International Airport
Halifax Stanfield International Airport
Québec City Jean Lesage International Airport
Ottawa Macdonald–Cartier International Airport
Winnipeg James Armstrong Richardson International Airport
Edmonton International Airport
Do Travelers Need to Stay in a Government-Approved Hotel?
No. The three-night requirement hotel stay will be eliminated on August 9th.