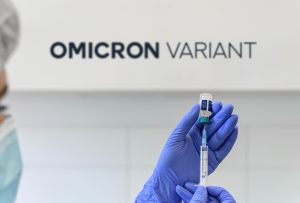 Just as things were starting to get back to normal for those traveling to Canada, a new COVID-19 strain has been discovered. As officials continue to gather information about the evolving spread, it's important to stay updated with the latest travel restrictions to avoid being denied entry.
What We Know About The Omicron Variant
The newest coronavirus variant is called 'Omicron' and is considered a "variant of concern" by WHO (World Health Organization) as more and more countries are reporting cases. Scientists say omicron has an unusual combination of mutations that may enable it to spread faster which has made Canada act quickly. Although much remains unknown about this new strain, the first case was spotted in South Africa and is known to be present in more than 30 countries.
The Government of Canada noted that they will continue to assess the spread, monitor case data, and adjust border measures as required. While the impact of all variants continues to be monitored in Canada, vaccination in combination with public health and individual measures, is working to reduce the spread of COVID-19 and its variants
New Canadian Travel Restrictions
Canadian officials were quick to announce a wide array of new travel restrictions following the discovery of the Omicron variant. As of Tuesday, foreign travelers who have been to Nigeria, Malawi, Egypt, and African countries in the last two weeks cannot enter Canada. These country travel bans, South Africa, Mozambique, Namibia, Zimbabwe, Botswana, Lesotho, and Eswatini, were first announced on Nov. 26.
Canadian citizens and permanent residents who have the right to return to Canada and who have traveled through any of the listed countries in the past two weeks will still be allowed to return, though they must be tested at the airport and would have to quarantine while awaiting their test results. According to Transport Minister Omar Alghabra, the COVID-19 testing requirement for those returning to Canada would still apply even to those who are fully vaccinated, and any tests administered in the 10 listed countries would not be accepted.
Have You Been Affected By These New Travel Restrictions?
If so, Contact VisaPlace today. All our cases are handled by competent and experienced immigration professionals who are affiliated with VisaPlace. These professionals consist of lawyers, licensed paralegals, and consultants who work for VisaPlace Legal, an award-winning immigration firm that adheres to the highest standards of client service.
Ready for the next step? Book your 1 on 1 consultation now or call us at 1-888-317-5770.
Have a Question related to your Immigration Needs?
Fill out the FREE Immigration Assessment form and get a response within 24 hours to see if you're eligible.
The assessment form should take approximately 5-7 minutes to complete. We will get back to you within one business day to let you know if we are able to help.