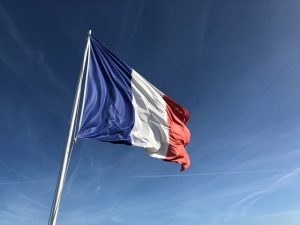 Both the Federal and provincial governments have resources specifically available to help French-speaking immigrants mesh into their new communities. There are many options available to French speaking foreign workers for both temporary residence and permanent residence.
The immigration programs presented by the government test for proficiency in both English and French, meaning that French-speakers stand a good chance of success even if their English skills are not as strong.
With Canada inviting over one million immigrants to its various provinces, fluency in both French and English is an advantage.
Top French Speaking Provinces in Canada
New Brunswick
The only province in Canada that is officially listed in the constitution as bilingual with the French speaking population of the province reaching 249,950 in number (or 34%). Apart from Quebec, New Brunswick is also the only other Canadian province that recognizes French as an official language.
New Brunswick offers a French International Student Program where Participating French schools are located in cities and rural communities, and offer high quality academic programs and a safe learning environment.
Ontario
This is the second-highest French-speaking population of Canada, with the capital of Ontario known for housing the largest population of Franco-Ontarians in the country.
Ontario has:
two publicly funded French-language colleges
nine French-language and bilingual schools offering university programs
You can pursue post-secondary studies entirely in French, while also learning the specialized vocabulary of your field in English. You can become a fully bilingual professional.
Alberta
Many of the first settlers to Alberta were French-Canadian. French was in fact the first European language spoken in Alberta. These French origins are still evident today and, according to the 2016 Census data, more than 418,000 (or 10.5%) of Albertans are of French or French-Canadian descendants.
With over 80,000 French speakers, majority of the French speaking community in Alberta is located in Edmonton, Calgary, St. Paul, Bonnyville, Lac la Biche and Peace River.
In Alberta, French is the most common language spoken after English and the number of bilingual residents is rising steadily. Changing economic and social relations are creating a demand for enhanced skills, including competencies in languages other than English, in an ever-increasing number of entrepreneurial, professional and technical fields.
British Columbia
British Columbia has the fourth largest Francophone community in Canada. According to Statistics Canada, French is the mother tongue of over 70,000 British Columbians, and more than 300,000 residents of the province speak French in addition to English or another language.
Immigration is one factor that enriches the Francophone community in British Columbia. Still, Francophone communities are a minority in British Columbia. This being said, speaking a minority language in a majority environment is, above all, a fulfilling bilingual experience that leads to a wide range of exchanges and learning opportunities, and that helps create a sense of belonging to a community.
Quebec
With over eight million people speaking the language of French, Quebec has one of the largest populations of French-speaking residents in Canada as a whole. 93% of its total residents speak French, making it an ideal Canadian province for a French speaker to settle with their family.
When French citizens settle in Quebec, they benefit from the Quebec-France Agreement on the Mutual Recognition of Professional Qualifications. Signed in 2008, this agreement expedites the credential assessment of French citizens in Quebec, allowing them to jump the queue and have their credentials assessed in a more timely fashion than their fellow newcomers from other countries can expect.
Individuals in a wide variety of occupations can benefit from the expedited recognition of professional competencies, including doctors, lawyers, social workers, and engineers, facilitating a smooth entry into the Canadian labour market after arriving in Canada.
Keep in mind, Quebec has its own separate immigration programs from the rest of Canada.
Options Available for Temporary and Permanent Residence
There are many options available to French speaking foreign workers for both temporary residence and permanent residence. These include:
Work Permits
Mobilité Francophone
This program aims to make the hiring of French-speaking skilled workers more straightforward for Canadian employers outside the province of Quebec.
For this program, the employer providing the job offer is exempt from the LMIA process. This means that the employer does not need to demonstrate that there are no qualified Canadians available for the position. The job offer must be for a high skilled position (NOC 0, A or B occupations) and the location of employment must be outside of Quebec.
International Experience Canada
This program provides the youth with the opportunity to travel and work abroad in Canada. The three IEC streams are:
Working Holiday (an open work permit; no job offer is required)
Young Professionals (a closed work permit tied to a high-skilled job offer in the applicant's field)
International Co-op (an employer-specific internship for students. The internship forms part of their academic requirements)
Permanent Residence
Express Entry
The Express Entry program recognizes French language skills and awards points for high-levels of French language proficiency. In addition, candidates who are fluent in both French and English receive greater points. Candidates who have a minimum Canadian Language Benchmark level of 7 in French and 5 in English will be attributed an additional 15 points.
Ontario Immigrant Nominee Program – French Speaking Skilled Worker Stream
Ontario offers a French Stream otherwise known as the Ontario French-Speaking Skilled Worker Stream. This stream gives French-speaking skilled workers with strong English language abilities the opportunity to apply to permanently live and work in Ontario. Some of the criteria for this program includes:
The candidate intends on living in Ontario;
The candidate holds either a Canadian Bachelor's degree, master's degree or PhD or an approved Educational Credential Assessment demonstrating the equivalency of a foreign degree;
The candidate possesses Canadian Language Benchmark level of at least 7 in French and 6 in English;
The candidate's work Experience meeting either the Federal Skilled Worker program or Canadian Experience Class requirements.
You must have a valid profile in Immigration, Refugees and Citizenship Canada's (IRCC's) Express Entry system and receive a Notification of Interest from Ontario before you can apply online to be nominated by the Ontario government for permanent residence.
Rural and Northern Immigration Pilot
The Government of Canada has launched a pilot program to encourage immigration in rural and remote regions in Ontario, Manitoba, Saskatchewan, Alberta, and British Columbia as well as the three Territories. With this pilot, communities will have the ability to directly support the immigration of a skilled worker. IRCC has specifically encouraged Francophone communities to participate in this program. When IRCC assesses Francophone communities under this program, they will be looking at the French language services that would be available to francophone newcomers in the communities.
Are You a French Speaker Looking to Immigrate to Canada?
If so, Contact VisaPlace today. All our cases are handled by competent and experienced immigration professionals who are affiliated with VisaPlace. These professionals consist of lawyers, licensed paralegals, and consultants who work for Niren and Associates an award-winning immigration firm that adheres to the highest standards of client service.
Ready for the next step? Book your 1 on 1 consultation now or call us at 1-888-317-5770.
Have a Question related to your Immigration Needs?
Click here to fill out the FREE Immigration Assessment form below and get a response within 24 hours to see if you're eligible.
The assessment form should take approximately 5-7 minutes to complete. We will get back to you within one business day to let you know if we are able to help.