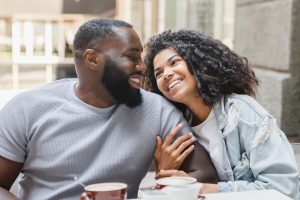 Spousal Sponsorship is one of the most-sought after immigration pathways to Canada each year and thousands are actively learning more about completing their application. Spousal Sponsorship is when someone residing in Canada sponsors their foreign spouse to live with them as a permanent resident. When completing one of these applications, you are given two options: Inland Spousal Sponsorship or Outland Spousal Sponsorship. It's super important to understand the difference as completing your petition correctly is vital to your immigration success.
Here you can learn more about these two options and the differences between them!
Inland Spousal Sponsorship
Couples who wish to submit a sponsorship application while already living in Canada must submit an 'Inland' application. For example, let's say an individual has been in Canada on a temporary visa and has found someone and got married but now needs Canada PR to stay with their new spouse in Canada, they would use the inland spousal sponsorship application! If a couple is pursuing an Inland application, the sponsored spouse may become eligible to obtain an open work permit, allowing them to work while waiting for their application results.
Related Article: Inland Spousal Sponsorship
Outland Spousal Sponsorship
Outland spousal sponsorship was designed for those being sponsored residing outside Canada. This program can also be used for those living in Canada but want the freedom to travel in and out of Canada while their application is being processed. The spousal sponsorship process can take up to a year to process so it's important to choose which option is best for you!
Related Article: Outland Spousal Sponsorship
Spousal Sponsorship Eligibility
Within both inland and outland spousal sponsorship, the petitioning spouse must prove:
They are legally a citizen or permanent resident of Canada
They are at least 18 years old
Can provide the basic needs for spouse including food, clothing, and shelter
Can support their spouse financially, and
Can ensure that their spouse does not need financial help from the Canadian government
Are You Interested in Inland or Outland Spousal Sponsorship?
If so, Contact VisaPlace today. All our cases are handled by competent and experienced immigration professionals who are affiliated with VisaPlace. These professionals consist of lawyers, licensed paralegals, and consultants who work for VisaPlace Legal, an award-winning immigration firm that adheres to the highest standards of client service.
Ready for the next step? Book your 1 on 1 consultation now or call us at 1-888-317-5770.
Have a Question related to your Immigration Needs?
Fill out the FREE Immigration Assessment form and get a response within 24 hours to see if you're eligible.
The assessment form should take approximately 5-7 minutes to complete. We will get back to you within one business day to let you know if we are able to help.