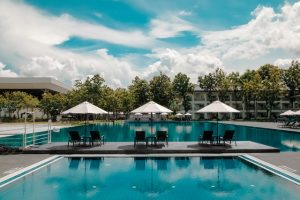 The number and quality of tourist spots across the country, ranging from the beautiful outdoors of national parks to the luxurious beaches of Florida and Hawaii to theme parks like Disneyland make any vacation easy to plan out. The best resorts in the US offer comfy accommodation, quality meals, activities for kids and families, and all the usual fixtures of home. While some are quite expensive, they may be worth every penny to set your mind at ease on a vacation.
It should certainly be noted that in order to enjoy the amenities offered at these great resorts one must be able to successfully cross into the United States of America without hassle and although this may seem obvious, denied entry into the US happens far more often than one may think. Niren & Associate's has over 30 years of combined experience of successfully granting temporary visitation visas within the US to would-be vacationers. For it would be a shame to plan such a great get-away only to have it prematurely ended.
6 Great US Resorts
The United States is renowned for its panoramic scenery and sprawling resorts. Here is a list of 6 such spots:
Blackberry Farm
Blackberry Farm near Knoxville Tennessee consistently ranks as one of the best resorts in the United States for the quality of their rooms as well as their proximity to activities. Located near the Smoky Mountains of Appalachia, Blackberry Farm has over four thousand acres of trails, stocked ponds, farmhouses, and cottages that are all classically and quintessentially American designed. Hike up the trails in the National Park, enjoy quality bourbon on the front porches, and look in on historical farms that operate just as they did two centuries ago.
Four Seasons Resort in Jackson Hole
Skiing offers some of the best resorts in the country, with lodges in Vermont and Colorado pulling in millions of visitors to the slopes each year. The highest rated of all ski resorts, however, is the Four Seasons in Jackson Hole Wyoming. This small city doubles and sometimes triples in size each ski season and the lodge is meant to accommodate both novices and veterans alike. With premium rooms that feature mountaintop views, gas fireplaces in each suite, and rent-a-camera helmet mounts that allow you to watch your moves later on, there is no shortage of luxury.
Pelican Hill
Pelican Hill in Newport Beach California is located in the swankiest district of ultra-swanky Orange County, a destination that annually attracts the world's best talent in entertainment, business, and politics. Spreading out over five hundred acres, this resort has the largest circular pool in the world and no less than eighteen poolside cabanas (with, naturally, full service and butlers on staff for each). Whether you want a massage in the early hours of the morning or gourmet dinner at noon, their staff is on hand for any request.
Willows Lodge
Mighty redwoods soar above the Willows Lodge of Woodinville Washington, where this resort constantly ranks as one of the best as well as most romantic places to stay in the country. Located at the junction of redwood country and wine country, visitors can check out Washington state's own wine culture with their on-site restaurant offering a nine-course meal that matches a wine to each entree. Once you have done eating, take a stroll through the world-class garden and end the day in your personal giant Jacuzzi.
Cloister at Sea Island
The swell of the Atlantic Ocean puts you to sleep and wakes you up each day at the Cloister at Sea Island hotel in Sea Island, Georgia. The sandy banks of this one-thousand acre barrier island beach give a lovely view of the sea rising to meet the salt marshes of the Atlantic coast. Take tours on horseback, on yachts, and on foot to see the sights, then spend the day on a fishing boat to catch oysters, shrimp, and even a trophy swordfish if you are lucky.
The Lodge at Pebble Beach
Known for their golf, The Lodge at Pebble Beach California offers much more than its world-renowned links. With views looking out over the oceans as well as the greens, visitors are able to plan a corporate meeting that breaks out the clubs once the business is settled, then relax in pools or on the tennis courts once the putting and driving has come to a close, enjoying some of the best room service available in the nation.