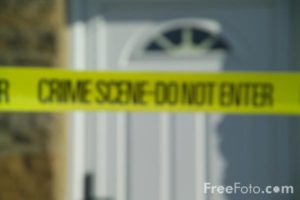 Getting into Canada can be harder than an individual might think. Even enjoying a visit across the border seems to be impossible for some Americans who are turned away with their families. If you were denied entry into Canada misdemeanor may be the watchword stamped on your refusal.
What is a misdemeanor?
A misdemeanor is a minor crime:
You probably did not go to jail for it. There might have been a fine levied as a penalty.
Examples include:
• DUI
• Shoplifting
• Assault
• Possession of marijuana
No one was killed as a result of your illegal activity, violence, or thoughtlessness. You did not show or use a violent weapon. You made a mistake, paid your price, and have since cleaned up your act. Perhaps you were a teenager who just needed to grow up. Will you be denied entry into Canada for a decades-old act of stupidity?
Denied Entry into Canada for Misdemeanor: the Facts
A misdemeanor could keep you out of Canada, even for a short holiday. It is very common for Americans who were convicted of DUI, even many years ago, to be refused entry at the border. Sometimes the individual committed the misdemeanor so long ago he forgot all about it. Unfortunately, customs and immigration officials never forget: everyone's criminal records are available over the internet these days.
How do I get in now?
You want to visit family, enjoy a fun holiday, or attend an aunt's funeral in Canada. You know you have a strike against you that will keep you out of the country, no matter what reason you have for visiting. To prevent distress when arriving at customs, get your record wiped clean ahead of time. This option is completely legal and very popular.
If you want to live in Canada temporarily or permanently and your application was refused, you have to act quickly. If you do not, re-applying is difficult. Your rejection goes on record, including the reasons for it. There might be other reasons besides your criminal record, but if this is the only hindrance, the best way to get results is to visit an immigration lawyer immediately.
What can a Lawyer Help With?
First of all, if a DUI or assault charge occurred years ago, he/she will help you get that removed from your record. Secondly, you will decide on an appeal route. The two bodies you can appeal to are:
• The Federal Court of Canada
• The Immigration Adjudication Division
The deadline for appeal can be as little as a couple of weeks, so there is no time to waste.
Sometimes, your misdemeanor cannot be wiped off. It happened too recently and you are considered a risk to the safety of Canadians. This perspective has changed with the growing fear of terrorism on both sides of the border. However, your chances of being denied entry into Canada for misdemeanor might be lowered with an immigration lawyer.