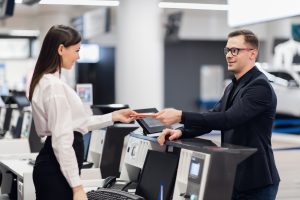 Understanding the stipulations and criteria involved in obtaining dual citizenship can truly be the principal obstacle for many. It is for this reason that the expertise of an immigration professional can be paramount in successfully applying. In order to get started, some important questions must be first answered so here is what you should know about dual citizenship!
What Is Dual Citizenship?
Dual citizenship, or dual nationality, is when a person is a citizen of two countries simultaneously. Every country varies in its citizenship laws, so what makes you eligible for being a dual citizen varies from place to place. Sometimes it comes about automatically, like when a child born in a foreign country to American parents may be both a US citizen and a citizen of the country in which they were born.
What Does It Mean To Have Dual Citizenship?
Multiple citizenships exist because every country has different policies regarding citizenship, naturalization, and immigration. While it is possible to be a citizen of more than one country at once, it is also possible to be a citizen of no country at all. Furthermore, citizenship and immigration laws may be subject to change. A person who was once considered to be not a citizen of a foreign country of which they are a resident may eventually claim dual citizenship after going through the right procedure, or after policy changes in either country.
Criteria for Dual Citizenship
While it varies from country to country, multiple citizenships are most commonly established in the following ways:
at least one parent is a citizen
the person was actually born on the country's soil
the person marries someone who is a citizen of the country
the person goes through the process of naturalization, which is the legal acquisition of citizenship
the person was adopted as a minor from another country and has at least one (adoptive) parent who is also a citizen
In some countries, citizenship can be granted if the person gives the government enough money. These countries include Austria, Cyprus, St. Kitts, and Nevis, and Dominica.
Can I Lose Dual Citizenship?
Actually, it is possible to lose your United States citizenship if you actually apply for it in another country. While it can be renounced, it can also be lost if you apply for foreign citizenship of your own free will and with the intent to give up your position as an American citizen.
While determining intent seems like it would be difficult, it is actually an important concept in immigration law. Intent can be determined by a person's conduct or statements, as well as their legal actions, like applications for citizenship in different countries, for example. Furthermore, as dual nationals must owe allegiance to both the United States as well as their other native country, it is not encouraged because of the international issues it may cause. The claims of other countries on a dual national may conflict with American law, for example, and this can pose a lot of tricky diplomatic problems.
US and Canada Dual Citizenship
Many times individuals will decide that they want US and Canada dual citizenship and yes, it's allowed! Those with dual citizenship can enjoy the benefits of dual citizenship, which allow them to travel back and forth freely, vote, and otherwise take advantage of the rights of citizens in both countries.
There is no separate application procedure to apply for dual citizenship. If you're already a citizen of one of these countries and become a citizen of the other without taking active steps to renounce your original citizenship, you are a dual citizen.
Popular Countries That Allow Dual Citizenship
There are many countries that are currently allowing dual citizenship along with the US and Canada! Some of those countries include:
Mexican Dual Citizenship
The naturalization process in Mexico is managed by the Secretaría de Relaciones Exteriores (SRE). There are several methods of naturalizing in Mexico. Usually, Mexican nationality can be acquired by meeting various residency, cultural integration, or marriage requirements.
German Dual Citizenship
Under German law, a person may not have more than one citizenship unless he/she was born with both. There are, however, exceptions in special hardship situations!
Philippine Dual Citizenship
Dual Citizenship under Republic Act No. 9225 (RA 9225) applies only to constitutionally-defined natural-born Filipinos who lost their Filipino citizenship through naturalization or foreign citizenship.
Italian Dual Citizenship
You can get dual citizenship in Italy if you can prove you have Italian ancestry. Italian citizenship is granted through the paternal line at birth, so through the laws of jure sanguinis, you are a citizen at birth if one or both of your parents have Italian citizenship.
Do You Need Immigration Help?
If so, Contact VisaPlace today. All our cases are handled by competent and experienced immigration professionals who are affiliated with VisaPlace. These professionals consist of lawyers, licensed paralegals, and consultants who work for Niren and Associates an award-winning immigration firm that adheres to the highest standards of client service.
Ready for the next step? Book your 1 on 1 consultation now or call us at 1-888-317-5770.
Have a Question related to your Immigration Needs?
Fill out the FREE Immigration Assessment form and get a response within 24 hours to see if you're eligible.
The assessment form should take approximately 5-7 minutes to complete. We will get back to you within one business day to let you know if we are able to help.