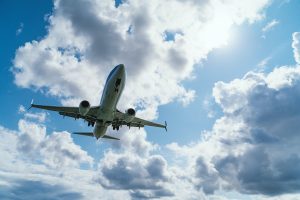 More than 5 months after the second wave of Covid-19 hit India, Canada has officially removed the restriction on direct passenger flights from India. On Monday, September 27th, Air Canada flew the first direct trip between the two nations, and Air India began operations on the same day to both Toronto and Vancouver.
In order to enter Canada, passengers must show proof of a negative COVID-19 test result from a test done at Delhi Airport's Genestrings Laboratory within 18 hours before their departure. They will then have to present the test report with a QR code issued by this laboratory to the air operator before boarding their flight.
The Canadian government has stated, "Those who have previously tested positive for Covid-19 can present a positive molecular test report issued by a certified laboratory in India. The date of collection must be between 14 and 180 days before their scheduled departure to Canada."
Any passenger who fails to follow these standards will be denied boarding.
If you are traveling from India to Canada on an indirect flight, you will still need to show proof of a negative COVID-19 test from a third country before continuing your trip to Canada.
Do You Need Help Visiting Canada from the US?
All our cases are handled by competent and experienced immigration professionals who are affiliated with VisaPlace. These professionals consist of lawyers, licensed paralegals, and consultants who work for VisaPlace Legal, an award-winning immigration firm that adheres to the highest standards of client service.
Ready for the next step? Book your 1 on 1 consultation now or call us at 1-888-317-5770.
Have a Question related to your Immigration Needs?
Fill out the FREE Immigration Assessment form and get a response within 24 hours to see if you're eligible.
The assessment form should take approximately 5-7 minutes to complete. We will get back to you within one business day to let you know if we are able to help.