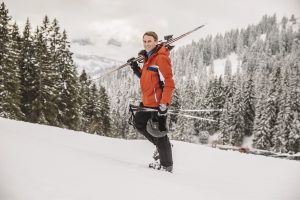 The H-2B visa program for seasonal workers has invited thousands of temporary workers to the United States each year since 1952 and continues to this day! The H-2B visa was created to help fill short-term labor shortages in the US within specific non-agricultural occupations during busy seasons. A few occupations you could see being qualified for the H-2B visa include ski resort workers, construction laborers, business trainers, athletes, entertainers, plus more.
H-2B Visa Cap Count
Currently, Congress has set the H-2B cap at 66,000 per fiscal year, with 33,000 workers being invited each half of the year. On September 14th, 2022, the USCIS announced that the as of September 12th, 33,000 H-2B visas had already been issued to qualified candidates. Cap-subject H-2B petitions requesting employment start dates prior to April 1, 2023, will now be rejected by USCIS.
This first half of the year H-2B visa cap was reached two weeks earlier than last year which seems to decrease the chances of workers starting later in the year being approved. For those who were not accepted under the first H-2B cap, we advise applicants to continue their application processing so that certifications are ready if and when visas become available for start dates prior to April 1, 2023, or in case you fall under the visa cap-exempt category.
Related Article: US Hits Mid-Year H-2B Visa
H-2B Visa Cap-Exempts
Those H-2B petitions exempt from the H-2B visa cap include:
Change of employer petitions with a request to extend stay in H-2B status
Out-of-country petitions for beneficiaries who have already been counted against the first 33,000 limits for FY2023, and
Petitions for workers in the fish roe processing industry and labor services in the Commonwealth of the Northern Mariana Islands or Guam
Do You Need Help With Your H-2B Visa Application?
If so, Contact VisaPlace today. All our cases are handled by competent and experienced immigration professionals who are affiliated with VisaPlace. These professionals consist of lawyers, licensed paralegals, and consultants who work for VisaPlace Legal, an award-winning immigration firm that adheres to the highest standards of client service.
Ready for the next step? Book your 1-on-1 consultation now or call us at 1-888-317-5770.
Have a Question related to your Immigration Needs?
Fill out the FREE Immigration Assessment form and get a response within 24 hours to see if you're eligible.
The assessment form should take approximately 5-7 minutes to complete. We will get back to you within one business day to let you know if we are able to help.