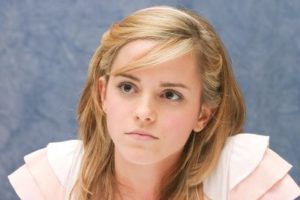 According to the New York Daily News, Actress Emma Watson was stopped at the JFK airport in New York over the Christmas break because the customs officers assumed she was an unaccompanied minor due to her youthful appearance.
In fact, Emma Watson is actually 22 years old. However, according to several tweets on her personal Twitter account the customs officers assumed she was much younger and stopped her.
Unaccompanied minors still need to travel with proof of citizenship and the necessary authorization through ESTA (the Electronic System for Travel Authorization) if they are from a country that requires visas in order to enter the United States.
Watson is a native of England, although she travels to the United States frequently having attended Brown University in Rhode Island, leaving in 2011 to work on films. She is intending to return sometime in the future.
She is known for starring as Hermione Granger in the hugely successful Harry Potter film franchise, as well as The Perks of Being a Wallflower and starring as herself in the upcoming This Is The End.