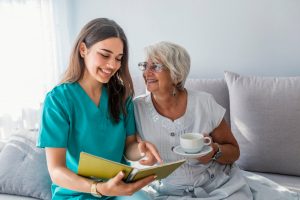 The Home Child Care Provider pilot has received it's total yearly cap of applications and will remain closed for the rest of 2020. Any applications received until 2021 will be returned and refunded. The Home Child Care Provider pilot will reopen on January 1st, 2021.
Are All Canada's Caregiver Programs Closed in 2020?
No! Only the Home Child Care Provider Pilot is closed until 2021. The Home Support Worker Pilot isn't close to reaching the yearly cap. Both pilot programs allow qualified caregivers and their family members to come to Canada with the goal of becoming permanent residents.
If you have been offered a job in Canada as a caregiver and have experience workign as a caregiver in Canada you could be eligible to apply for permanent residence through these programs.
Learn more about Caregiver Programs in Canada.
Caregiver Pilot Program Requirements
In order to be qualified for the Home Child Care Provider or the Home Support Worker pilot you must have worked full time in Canada in one of these NOC jobs:
home child care provider – NOC 4411

experience as a foster parent doesn't count

home support worker – NOC 4412

experience as a housekeeper doesn't count