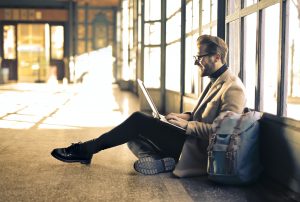 Canada is accepting and processing Canada Visitor Visa (Tourist Visa) applications, however, there may be some delays due to COVID-19.
Canada is one of the most popular destinations for immigrants to visit, so it's no wonder that they receive thousands of visitor visa applications each year! Visiting Canada can be a very attractive option for foreigners to visit friends, family, travel, or even do business. The processing time for Canadian visitor visas can vary from case to case depending on several factors.
If you are curious about the processing times for different Canadian visas, visit our page on Canada Visa Processing Times 2022.
Average Canadian Visitor Visa Processing Time
On average, Canadian visitor visas are typically processed around 12 days. The processing time starts the day that the IRCC receives your complete application and ends when they make a decision.
Processing times will vary based on:
if the application is complete
how quickly we expect to process applications we've already received
how easily we can verify your information
how long you take to respond to any requests or concerns
other factors
What Is the Canada Visitor Visa Processing Time After Giving Biometrics?
For visitor visas, the time it takes you to provide your biometrics is not included in the processing time of your application.
The CIC can begin processing your application as soon as you give your biometrics. When you submit your application, include the biometrics cost to ensure that you receive the instruction letter as soon as feasible. This letter is what permits you to go to an official collecting station and provide your biometrics. You will then have up to 30 days after you receive a request to submit your biometrics.
Factors That Affect the Canada Visitor Visa Processing Time 2022
Most Canada visitor visa processing times will vary based on these factors:
1. Location of Application
The IRCC can vary the processing times for visitor visas depending on the applicant's country of residence and where you are applying from. You can use an IRCC tool that will help you find out your work permit processing time.
2. Completeness of Application
It is always important to make sure that your application is absolutely complete with every document and response to what the IRCC is asking for. This is why hiring an immigration lawyer for a Canadian visitor visa application is typically very beneficial to avoid delays and denial.
3. Number of Applications
Your visitor visa application may be processed much faster or much slower than expected depending on how many applications Canada has received. If they have received fewer lately then your application may be processed faster than the average 12 day processing time.
Top Questions About Visitor Visa Processing Times
How Long Does It Take to Get a Visitor Visa to Canada?
If you apply from within Canada, online applications are processed within 12 days and paper-based applications within 27 days. However, applications made from outside of Canada will vary depending on the applicant's country of residence.
Is Canada Still Processing Visitor Visa Applications?
Yes! Canada is still accepting visitor visa applications. We recommend booking a consultation with a licensed immigration consultant to determine which route is best for you.
How Can I Get a Tourist Visa Fast in Canada?
Speak with an immigration consultant who can find the fastest and most efficient way for you to get a visitor visa. They can ensure there are no mistakes in your application.