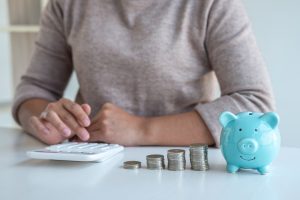 Along with other recent changes and improvements to Canada's immigration system, the IRCC has recently announced that the proof of funds required for Express Entry applicants has increased. This is only valid for those applying for the Federal Skilled Worker Program or Federal Skilled Trades Program who do not have a Canadian job offer. If you fall under this category, let's see what this update means for you!
Related Articles: FSW & CEC Draws Are Back July 2022 Update
Changes to Express Entry Proof of Funds
This table shows the minimum amount you need to immigrate to Canada as of June 9, 2022
| | |
| --- | --- |
| # of Family Members | Proof of Funds Needed |
| 1 | $13,310 |
| 2 | $16,570 |
| 3 | $20,371 |
| 4 | $24,733 |
| 5 | $28,052 |
| 6 | $31,638 |
| 7 | $35,224 |
| Each additional family member | $3,586 |
How to Support Your Proof of Funds for Express Entry
When applying for Express Entry, there are several ways that you can prove your financial stability which is called proof of funds. This amount is used to determine if you can support yourself plus and dependents coming with you (spouse and/or children). Here are the documents that support this kind of information:
be printed on the financial institution's letterhead
include their contact information (address, telephone number, and email address)
include your name
list outstanding debts such as credit card debts and loans
include, for each current bank and investment account, the

account numbers
date each account was opened
the current balance of each account
the average balance for the past 6 months
Need Help With Your Express Entry Profile? We Are Here to Help!
If so, Contact VisaPlace today. All our cases are handled by competent and experienced immigration professionals who are affiliated with VisaPlace. These professionals consist of lawyers, licensed paralegals, and consultants who work for VisaPlace Legal, an award-winning immigration firm that adheres to the highest standards of client service.
Ready for the next step? Book your 1-on-1 consultation now or call us at 1-888-317-5770.
Have a Question related to your Immigration Needs?
Fill out the FREE Immigration Assessment form and get a response within 24 hours to see if you're eligible.
The assessment form should take approximately 5-7 minutes to complete. We will get back to you within one business day to let you know if we are able to help.