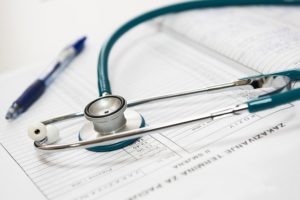 Many people are under the assumption that having a chronic illness like HIV means they cannot immigrate to Canada. But that's not necessarily true. There are several ways someone who is HIV-positive can immigrate to Canada.
Immigration to Canada with HIV
1. Depends on Your Illness
Canada's policies on someone being inadmissible to Canada on health grounds means they cannot come to Canada if their health condition:
Is likely to be a danger to public health
Is likely to be a danger to public safety
Might reasonably be expected to cause excessive demand on health or social services
People who are HIV-positive rarely fall under the first two criteria – they only would be considered dangerous if they engaged in high-risk behaviour or didn't cooperate with health authorities.
The third criteria is the one that has the possibility of affecting HIV positive immigrants the most. Excessive demand means that someone's medical costs would be more than $15,000 over the next 5 years. Not all people with HIV meet this criteria, as all cases are different. If you don't create an excessive demand on health services or social services in Canada, you should expect to have to prove it.
2. Family Class Immigration
A Canadian Citizen may sponsor family members immigrating to Canada who are HIV-positive if they are a spouse, common-law partner or child. Parents and grandparents are not exempt from medical inadmissibility due to excessive demand.
3. Appeals for Immigration to Canada with HIV
Many Canadian immigration streams require medical exams, including the economic class (skilled workers, self-employed persons, investors and entrepreneurs). Many other streams are not exempt from medical inadmissibility as well, including parents and grandparents as mentioned above. However, if a person is denied immigration to Canada because of medical inadmissibility they have the right to appeal in several different ways:
The sponsor (in the case of Family Class Immigration) can appeal to the Immigration Appeal Division of the IRB
The applicant can appeal to Federal Court.
The applicant can apply for a Temporary Resident Permit.
Don't Leave Your Immigration to Chance
Every immigration situation is different, and the same can be said for people who are HIV-positive. If you're unsure where you fit in, speak to a qualified immigration lawyer about your options. Contact us now, we can help your immigration to Canada.