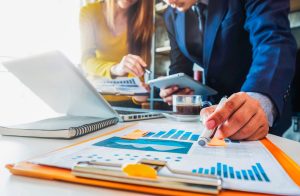 Interested in immigrating to Canada, and have experience in research, market trends, or strategy formulation? Luckily, Canada provides options for you to immigrate and advance your career. Canada is looking for skilled workers such as business development managers, market researchers, and other occupations alike to settle.
Job Description (NOC 4163/41402)
Business development managers, market researchers, and similar occupations are tasked with conducting research on current and potential markets to develop a strategy that will increase the company's profitability. Tasks included within this position category:
Conduct research on current and new market trends and present findings
Evaluate current workplace environments and marketing campaigns
Identify and analyze business opportunities, and strategize accordingly
Work with executives to formulate business plans
Administer newly formulated policies
Salary Average: $71K CAD per year
Canadian Business Development Manager Requirements
To work as a business development manager or market researcher in Canada, your employer may require proof that your qualifications and credentials outside of Canada is valid. One way this can be done is by completing an Education Credential Assessment (ECA). Here is a list of qualifications employees require:
Bachelor's degree in economics, commerce, business administration, or public administration
Certification as an economic developer (EC.D.)
Certification as a Marketing Research Professional (CMRP)
However, it is also possible to achieve a position if you have other experience within this field, it depends on what the employer wants!
Learn more and find your NOC code!
Similar Roles
The Canadian government now calls the role of business development managers as business development "officers". This includes titles such as business development managers, coordinators, directors, and VP. Learn more about other titles related to business development officer.
Express Entry
Express Entry is the most popular system for those looking to immigrate to Canada as a business development manager, market researcher, or analyst. Express Entry is a point-based system that ranks you based on different factors that fall into your CRS score.
Your Express Entry CRS Score is based on the following:
Age
Level of education
Language proficiency
Work experience
Find out your score using our Express Entry CRS Score Calculator!
Provincial Nominee Program (PNP)
Provincial Nominee Programs (PNP) is an excellent path if you have your eye on settling in a particular province/territory. A PNP allows a province to nominate a qualified skilled worker to immigrate to their province based on the criteria set by the government of that province.
Start Up Visa
Looking to further career and explore more options? Those with at least 2 years of experience may be able to apply for a Start-Up Visa! This visa is designed specifically for those looking to start their own business or invest in Canada. This visa allows one to stay in Canada from 3-6 years with options to extend.
Canada is Ideal for a Business Development Manager
On average, business development managers make $34.62/hour in Canada. There are plenty of great provinces to choose from with vibrant cities, lovely regions, and affordable housing options. The positive job prospect and high number of people employed in this occupation is especially high in Alberta, known known for its beautiful landscapes, welcoming communities, as well as its affordability for those who are looking to settle. The job prospect for business development managers is also very positive in Quebec, which has a strong economy for skilled workers. Quebec has large and vibrant cities, a rich heritage, and is a one of Canada's top provinces for immigration.
Are You Interested in Immigrating to Canada as a Business Development Manager?
If so, Contact VisaPlace today. All our cases are handled by competent and experienced immigration professionals who are affiliated with VisaPlace. These professionals consist of lawyers, licensed paralegals, and consultants who work for VisaPlace Legal, an award winning immigration firm that adheres to the highest standards of client service.
Ready for the next step? Book your 1 on 1 consultation now or call us at 1-888-317-5770.
Have a Question related to your Immigration Needs?
Fill out the FREE Immigration Assessment form and get a response within 24 hours to see if you're eligible.
The assessment form should take approximately 5-7 minutes to complete. We will get back to you within one business day to let you know if we are able to help.