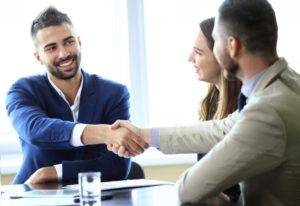 That time has arrived, you have been called in for an interview. Don't be worried, prepare yourself to win. This is your chance to convince the immigration officer that you are worthy of immigrating to this beautiful country.
An Overview of Immigration Interview Questions
In order to obtain citizenship in the United States, you must pass the immigration interview. Here are some common immigration interview questions one can anticipate encountering:
What will the Immigration Officer ask during the interview?
They will ask questions to test your knowledge
They will ask questions about your past
They may ask about your education
They may ask about your former immigration history
They may ask about your spouse and dependants
They may ask about whether you have a medical or criminal history
During an immigration interview you must always tell the truth. Never  lie during an immigration interview, if they catch onto this later you will face chances of being deported back to your home country.
If you are preparing for a marriage-based green card interview, they may ask you questions about:
The Development of Your Relationship
Where did you meet?
Where did you go for dates?
What did you two enjoy doing together?
The Wedding
Where was the wedding held?
What kind of food did you serve?
What time did you leave the reception?
Routines
Who is your spouse's employer?
Does your spouse take any regular medication?
Do you have a joint bank account? If so, where?
Other Family Members
How many siblings does your spouse have? What are their names?
Have you met each other's parents?
Where does your spouse's parents live?
If you are preparing for an interview that will allow you to visit the US, they may ask questions like:
Why do you want to travel to the US?
Why do you want to visit only at this time?
How long will you stay in the US?
Where will you stay in the US?
How much do you expect this trip to cost?
Who is going to sponsor your visit?
Have you booked your tickets?
What is the guarantee you will come back?
If you are preparing for a US student visa interview, you should expect to be asked questions like:
What will you specialize in for your degree?
What will be your major?
Why are you planning to continue your education?
How many colleges did you apply to? Which ones?
How many schools did you get admitted to?
What city is your US school located in?
What was your previous GPA?
How good is your english?
Why do you want to persue a degree in the US?
How do you plan to fund your education in the US?
Who is going to sponsor you?
Do you have a job or career in mind after you graduate?
Do you plan on returning back to your home country after you graduate?
What should I do in preparation for the Interview?
Arrive early
Bring all your documentation
First impression is key- Dress well.
Show them how confident you are!
If you don't understand something that the immigration officer is saying be sure to ask! Be confident, and this will take you a long way.  As we stated before, first impression is key.
Why Hire Us to Help You Get U.S. Permanent Residence?
Interviewing for US citizenship is a crucial process. Any slight misstep could result in a failed attempt, after all of the effort you went through will unfulfilled. We have helped thousands of individuals to successfully get U.S. citizenship and we can help you too!