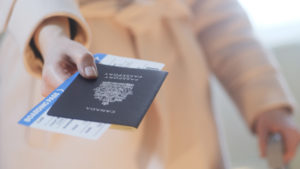 Do you want to enter Canada during its travel restrictions during COVID-19? You may be able to!
VisaPlace is offering a special Entry Package offer to help you enter Canada while its borders are closed.
Currently the Canadian border is closed to those who are not citizens, permanent residents, or have an essential reason to travel. If you do not have an essential reason to travel to Canada, a border services officer may deny your entry.
Thousands of people are being denied entry to Canada at the border or at the airport restricting them from entering Canada. The only way around this is hiring an immigration lawyer to represent you before applying to enter Canada during the travel restriction. VisaPlace will match you with an immigration lawyer to help create a perfect entry package to present to the Canadian government requesting entry to the country.
What the Entry Package Includes
Our immigration lawyers comb through your specific case to find the details that will allow you to make your case to the Canadian government. We will provide a legal notice to the government stating why you should be allowed into Canada on a circumstantial case.
Organize the client's scenario
State that we know that the current law excludes the client's case
Explain why the client should be allowed in given their current situation
Provide evidence of the client case to show that they should be exempt from the travel restrictions
Call us today or book a consultation online to start your Entry Package Offer!
Outside of North America: 647-953-4196
Canada & USA Toll Free: 866-202-0960
Why Hire an Immigration Lawyer to Enter Canada
Canada's borders are temporarily closed to those who do not fall under one of the three categories: Canadian citizen, Canadian Permanent Resident, or an Essential Traveler.
If you do not fall under one of these three categories then you must present your case to the Canadian government requesting their permission to allow you to enter Canada. Our immigration lawyers have 20+ years experience in presenting cases to the government by representing our clients.
Book a consultation today to speak with an immigration professional about our Entry Packages!