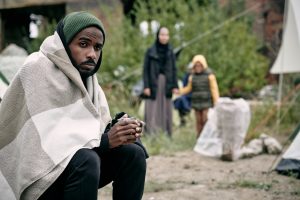 The Democratic Party has recently been suggesting ways to welcome more undocumented immigrants in the United States. The Biden administration shared their idea to create immigration pathways for illegal immigrants seeking US citizenship along with other categories. Those eligible included participants of the Deferred Action for Childhood Arrivals (DACA) program, those who are protected by Temporary Protected Status, farmworkers, and essential workers. Because the Senate is split 50/50, 10 republican votes were needed to pass this bill to overcome a filibuster.
Senate Parliamentarian Rules Against Plans
On Sunday, September 19, 2021, Senate Parliamentarian Elizabeth MacDonough announced that this plan can not be included in the reconciliation bill. During the bill ruling, MacDonough stated that nearly 7 million individuals who are in the US would be given the chance to adjust their status. This means the reconciliation bill would increase by $140 billion over 10 years due to the expansion of the social safety net and benefits programs it would require.
Other Options for Illegal Immigrants in the United States
Family Sponsorship/Marriage-Based Green Card
Those who are immediate relatives to a US citizen are able to apply for family sponsorship eventually adjusting to a Green Card and permanent residency. This very popular immigration category is specifically for spouses, parents, and children under the age of 21 years old. For marriage-based green cards, when marrying an undocumented spouse, your spouse must have entered the US legally prior. Oftentimes, even if an undocumented individual has overstayed their visa, marriage-based green cards may be granted after marrying a US citizen.
DACA
The DACA program was created to protect around 800,000 individuals referred to as DREAMers who have entered the US unwillingly as children. When accepted into the DACA program, the US does not grant them official legal status or a pathway to citizenship, but it does allow them to apply for a driver's license, social security number, and work permit.
Asylum Seekers
Those in the United States who have suffered persecution in their home country or would be persecuted if they returned to their home country may be granted asylum status. In general, the eligibility for asylum requirements include:
You present in the United States (legal or illegally)
You are unable or unwilling to return to your home country due to past persecution or have a well-founded fear of future persecution if you return
The reason for persecution is related to one of five things: race, religion, nationality, membership in a particular social group, or political opinion
You are not involved with an activity that would bar you from asylum
U Visa for Criminal Activity Victims
The U Visa was introduced to encourage undocumented immigrants to report serious crimes instead of living in fear. This is a 4-year visa that is solely for victims of criminal activity and who are willing to help authorities with the investigation if needed. You may be eligible for a U Visa if:
you are the victim of qualifying criminal activity
you have suffered substantial physical or mental abuse as a result of having been a victim of criminal activity
you have information about the criminal activity (if you are under the age of 16 or unable to provide information due to a disability, a parent, guardian, or next friend may possess the information about the crime on your behalf)
you were helpful, are helpful, or are likely to be helpful to law enforcement in the investigation or prosecution of the crime (if you are under the age of 16 or unable to provide information due to a disability, a parent, guardian, or next friend may possess the information about the crime on your behalf)
the crime occurred in the United States or violated US laws
You are admissible to the United States (if you are not admissible, you may apply for a waiver on a Form I-192)
It's Important To Understand All Your Options!
Although VisaPlace does not offer specific services for illegal immigrants looking to stay and live in the United States, we are here to help you understand your options! VisaPlace has helped many individuals successfully adjust their status in the United States as undocumented immigrants.
Contact VisaPlace today! All our cases are handled by competent and experienced immigration professionals who are affiliated with VisaPlace. These professionals consist of lawyers, licensed paralegals, and consultants who work for VisaPlace Legal, an award-winning immigration firm that adheres to the highest standards of client service.
Ready for the next step? Book your 1 on 1 consultation now or call us at 1-888-317-5770.
Have a Question related to your Immigration Needs?
Fill out the FREE Immigration Assessment form and get a response within 24 hours to see if you're eligible.
The assessment form should take approximately 5-7 minutes to complete. We will get back to you within one business day to let you know if we are able to help