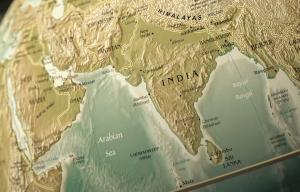 The first flight ban for any flights from India to Canada was imposed on April 22nd, 2021. Since then, there have been four extensions to the ban. Recently, the ban was set to expire on July 21st, 2021 but is now extended for another 30 days until August 21st, 2021. The original ban included Pakistan but flights from Pakistan was lifted last month on June 21st.
The ban was originally imposed due to fears over the devastating second wave of COVID-19 in India and now there are additional fears of the Delta variant. On Monday, July 19th, the Health Canada organization said that the ban was "based on public health advice".
Passengers from India connecting at another point of departure for Canada will be required to have a negative RT-PCR test pre-departure before finishing the journey to Canada.
India is the leading source country for newcomers and international students immigrating to Canada. This flight ban from India has certainly slowed down the immigration rate to Canada from India. If you want to travel to Canada from India, contact our immigration consultants to speak with an immigration professional about your specific case.
Learn more about the Latest Travel Restrictions to Canada for COVID-19.