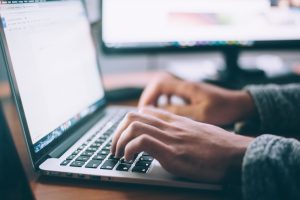 A letter of invitation is a formal letter written by a legal resident or citizen of the United States to invite a foreign friend or family member, such as a brother or sister, to their home. This sponsor must certify that they can accommodate the visitor in their house and ensures that the visitor will return home after their visa expires.
This letter is not mandatory and does not guarantee the applicant will be granted a visa. In order to be granted a visitor visa, the applicant must fulfill the other US visa criteria, such as means of sustenance, proving strong links to their home country, and so on, as well as go through the application procedure for a US visa. Furthermore, the applicant must demonstrate that they will make proper use of the visa.
What to Include in Your Letter of Invitation
It is very important that you include both your and the recipient's name and full address, for example using the format shown below. You will also want to incorporate:
the reason for the visit, including which places will be visited
how long the visitor plans to stay with you or where you are having them stay
if you will be covering the visitor's expenses in the US and how much if so
whether you will be covering the person's transportation to and from the US
Remember to include every detail of the visit to ensure that the application runs smoothly.
Sample Format for US Visitor Visa Invitation Letter
Below, you can find an example of what information to include in your letter and where to include it: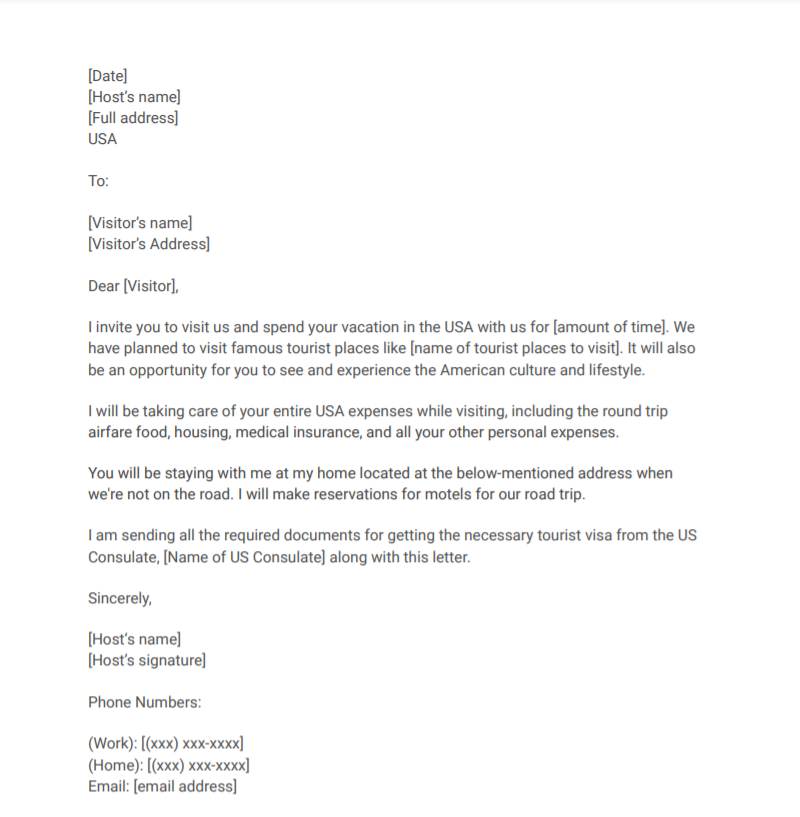 Do You Need Help Applying for a Visitor Visa?
If so, Contact VisaPlace today. All our cases are handled by competent and experienced immigration professionals who are affiliated with VisaPlace. These professionals consist of lawyers, licensed paralegals, and consultants who work for VisaPlace Legal an award-winning immigration firm that adheres to the highest standards of client service.
Ready for the next step? Book your 1 on 1 consultation now or call us at 1-888-317-5770.
Have a Question related to your Immigration Needs?
Fill out the FREE Immigration Assessment form and get a response within 24 hours to see if you're eligible.
The assessment form should take approximately 5-7 minutes to complete. We will get back to you within one business day to let you know if we are able to help.