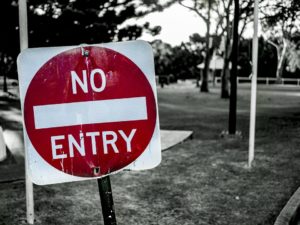 An Iranian graduate student who planned to attend Michigan State University was detained at Detroit Metro Airport on Sunday, denied entry into the United States, then returned home, his attorney said.
Alireza Yazdani, 27, was on a flight leaving Detroit on Monday, a day after he was detained and questioned by authorities.
He had been approved for a student visa before traveling to the country for his very first visit to America, said his immigration lawyer. Yazdani was eager to continue his studies in an agricultural sciences doctoral program at Michigan State. He was admitted to the program in September, his attorney, Maze said, and the US government issued him a student visa earlier this month.
Immigrant rights advocates have said they're concerned students are being targeted as tensions mount between the United States and Iran. The American Civil Liberties Union of Massachusetts said last week that at least 10 students had been sent back to Iran upon arriving to US airports since August, with seven of them having flown into the Boston airport.
What Do I Do If I Am Detained at the Airport?
If you are detained or arrested by an immigration agency at the airport, you need to know your rights.
If you are not a United States citizen and are thinking about traveling internationally, the first thing you should do is schedule a consultation with an immigration attorney.
Assuming you are eligible to travel internationally, the first thing you should do is make sure to bring all of your documentation. Of course, this means to bring your valid unexpired passport, visa, and green card if you have one. However, this could also mean bringing certified documents related to your criminal record if you have one.
What are your rights during this detention? Unfortunately, you don't have the right to an attorney at the airport which is why it is best to consult with one before your trip. If you are a legal permanent resident, then you only have to answer questions related to your identity, permanent resident status, and standard customs related questions.
Are You Worried About Being Denied Entry At the US Airport?
If so, Contact VisaPlace today. All our cases are handled by competent and experienced immigration professionals who are affiliated with VisaPlace. These professionals consist of lawyers, licensed paralegals and consultants who work for Niren and Associates an award winning immigration firm that adheres to the highest standards of client service.
Ready for the next step? Book your 1 on 1 consultation now or call us at 1-888-317-5770.