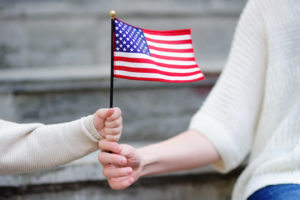 No, not completely! There are only a couple of immigrant visas programs suspended but only temporarily for 60 days. Most of US Immigration visas and programs are still open! President Donald Trump announced Wednesday he has partially suspended immigration to the United States, with the aim of keeping foreigners out of local jobs during the coronavirus crisis.
In efforts to keep the American citizens safe he threatened to close US Immigration. In reality there are only a small group of immigrants that are affected while MANY programs are not affected!
Stay up to date on the latest changes on US Immigration the Coronavirus impact.
Below are the US visas NOT affected and are still accepting applications!
US Immigration Programs NOT Affected During the April 2020 Executive Order
If you are interested in applying or have already started the process for any of the visa programs above, do not worry! All of the US Immigration visas above are still open and not being affected during this April 2020 Executive Order.
US Immigration Programs Affected During the April 2020 Executive Order
If you fall under one of the categories that are being affected during this Executive Order, you are on a temporary pause. This means you can not enter the US for 60 days but that also means this is the perfect time to prepare your application!
Applying for many of these visas take time and effort that can take up to 60 days. Use this time to prepare your perfect application so when the April 2020 Executive Order is lifted you will have your application in first.
Don't wait for another executive order! Now is the time to prepare your US Immigration applications! Book a consultation with a US Immigration Professional today.