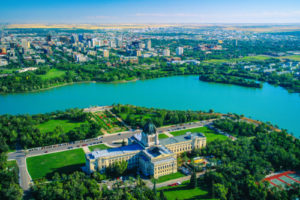 What It's Like to Live in Manitoba as a Newcomer
Located in the heart of Canada between Ontario and Saskatchewan, Manitoba is one of the three prairie provinces. The landscape of Manitoba varies from lakes and rivers to mountains, forests, and prairies. It holds a great deal of protected wilderness with over 80 provincial parks and is home to polar bears and beluga whales that live in the far north of Manitoba in Churchill. Known to be quite a relaxed province, Manitoba has much to offer in regard to nature, as well as culture, community, and events.
Manitoba is Canada's fifth-most populous province with 1.3 million people and attracts immigrants with its relaxed way of life, a strong economy, and a welcoming community. In recent years, prairie provinces, like Manitoba, have been receiving more and more of Canada's immigrants. From just 2011 to 2016, Manitoba's share of Canada's overall immigrant population grew from 1.8% to 5.2%. The majority have chosen to settle in Winnipeg, a city whose population makes up 2.2% of Canada's total population, but has 4.3% of all recent immigrants to Canada. With many opportunities to begin life in Manitoba like the Manitoba Provincial Nominee (MPNP), here is what makes Manitoba a great place to settle in Canada!
Winnipeg
The capital and most populous city of Manitoba, Winnipeg has something for everyone. It is culturally diverse with over 100 languages and nationalities represented throughout the city, and actually became a financial center in Canada due to a historic flood of immigrants, along with a few other factors. Aside from its wide variety of restaurants and shops to enjoy, Winnipeg is known as the "cultural cradle of Canada" and has much to offer in regard to theatre, art, museums, sports, and festivals.
Cost of Living
When living in Winnipeg, you can expect to pay on average 290,000 to 300,000 on a home and less if you decide to settle in non-metropolitan areas. With an average salary of 47k, you can plan to pay a significant amount less for food and utilities.
Dining and Nightlife
The Forks is "the heart" of Winnipeg, a historic site with warehouses that have been converted to shops and restaurants. Right at the center of downtown at the junction of the Assiniboine and mighty Red rivers, the Forks offers a variety of dining options from Fergie's Fish and Chips and Neon Cone to the Common and Tall Grass Prairie Bread co.
For a casual night out for food and drink, Winnipeg has many pubs, bars, and restaurants. In the Exchange District are the King's Head Pub, the Yellow Dog Tavern—known for having great food, and Forth. Osborne Village is another area with a lively atmosphere, full of live music, food, and dance clubs like OV Club and Upstairs in the District. For live music, visit The Cavern, The Park Theatre, and The Good Will Social Club. One more area you should know about, though there are plenty of others, is Corydon Village. Popular for visitors and locals alike, Corydon Village has the best of dining, shopping, and people-watching. Once Winnipeg's Little Italy, it still has Italian offerings but has grown a diverse array of food options.
Shopping
The Forks has been a meeting place in Winnipeg for thousands of years, and that holds true to today. With almost 75 shops, the Forks has something for everyone, from clothing and jewelry to toys and art.
A vibrant neighborhood, Osborne Village has many shops and is continuing to grow. Rooster is a unique local shoe shop, and the Canister is the city's first specialty coffee shop—a must-visit for any coffee lover.
Corydon-Lilac is another well-known shopping district, with stores like Things, Antiques and Gifts—a consignments hop that supports Canada's Royal Winnipeg Ballet. Frescolio offers a large selection of high-quality olive oils and vinegar, and Boutique Unique specializes in handmade jewelry, clothing, home décor, and gifts. Finally, the Nunavut Gallery has a vast collection of Inuit art to see.
Academy Road and the Exchange District are also great areas for anyone to shop and explore in Winnipeg, with shops like Cornelia Bean, Warehouse Artworks, and Tiny Feast.
Festivals, Arts & Culture, Sports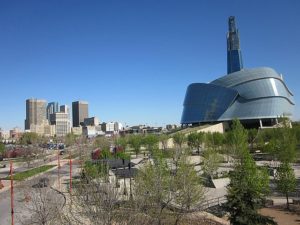 Winnipeg is known as the "cultural cradle of Canada", largely due to the cultural events that take place throughout the year and the festivals the city hosts. It is home to excellent theater, numerous art galleries, festivals, and professional sports teams.
Festivals
The February Festival du Voyageur in Winnipeg is Western Canada's biggest winter festivals, with giant snow sculptures, live music, concerts, food, culture, and history.
In August, be sure to take part in Folklorama, a two-week festival celebrating multiculturalism in Canada. Folklorama hosts performances by local, national, and international performers, has over 40 cultural pavilions, and traditional foods for you to taste and enjoy.
Winnipeg also has a Fringe Theatre Festival, Folk and Jazz Music Festivals, and a Summer Entertainment Series at Assiniboine Park where musical acts, movies, and art exhibitions all take place from June through August.
Arts and Culture
Anyone who loves the visual arts will be impressed by all that Winnipeg has to offer. The Exchange District is a neighborhood characterized by well-preserved, 20th century architecture, and is known for its many art galleries. The Winnipeg Art Gallery and Manitoba Museum have local art, and the city itself has the world's largest collection of contemporary Inuit art.
In Winnipeg, you can see ballet, orchestra, and opera performances at Centennial Concert Hall. The city is home to the Royal Manitoba Theatre Centre, Winnipeg Symphony Orchestra, Canada's Royal Winnipeg Ballet, as well as smaller scale theater. If you are interested in joining a studio and taking dance, music, or art classes yourself, there are also opportunities to do so in Winnipeg.
To experience a bit of Canada's history, make sure to visit Winnipeg's historic French quarter of St. Boniface. Aside from a cathedral, St. Boniface has an entire museum focused on portraying the Franco-Manitoban culture of the province. Manitoba is also home to the Canadian Museum for Human Rights, the first national museum in Canada located in a modern building outside the Capital. Finally, at Assiniboine Park Zoo, you can experience the world's most comprehensive Arctic species exhibit.
Sports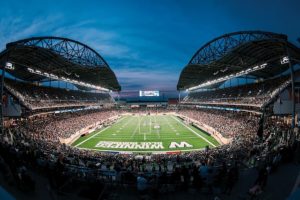 Winnipeg's National Hockey League team are the Jets, who made it to the western conference finals of the Stanley Cup playoffs in 2018. Their fans are loyal and dedicated, and you will feel this passion too if you are in the city for a game. Another fun but calmer way to experience Canada's love of hockey in Winnipeg is to take in a Manitoba Moose game, Manitoba's AHL team.
If you are a football fan, be sure to see the Winnipeg Blue Bombers play, and if baseball is your sport then the Winnipeg Goldeyes may be the team for you. Shaw Park, Winnipeg's baseball field, is located right in the heart of downtown Winnipeg, and tickets can be as low as $10 each.
For those who enjoy playing sports, Winnipeg has many local recreational leauges for both children and adults. It's vast amount of parkland, trails, and lakes makes it the perfect city for hiking, biking, canoeing or kayaking too. Assiniboine Park, in particular, is full of cycle paths, as well as a zoo!
Weekend Getaways in Manitoba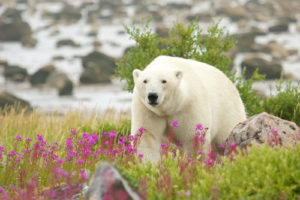 A short flight from Winnipeg is Churchill, the city where you can take a canoe, kayak, or snorkel beluga whale tour, experience a polar bear tour, or search for the northern lights. Visitors can go just for one night, and see a great deal in a two day visit.
Only 20 minutes outside of downtown Winnipeg is FortWhyte, a perfect way to spend a weekend day. You can take a bison safari, hike to see other wildlife, canoe, kayak, or paddle board. In the winter, you can even rent snow shoes and go down a slide on a toboggan!