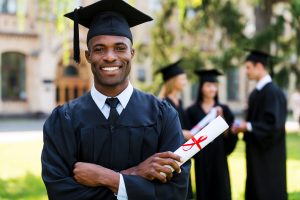 As Canada continues to invite and welcome thousands of foreign nationals each year with open arms, many of these individuals are actively looking for ways to make Canada their permanent home. There are already numerous pathways for those seeking Canada PR through Express Entry and Provincial Nominee Programs (PNPs). Recently, New Brunswick launched a new PR pathway for international graduates living in Canada looking to settle after graduating from 1 of 4 qualifying colleges who are not eligible for a Post Graduate Work Permit (PGWP).
In addition to the pathways already created through the New Brunswick Provincial Nominee Program (NBPNP), there is a new pilot pathway starting April 1st, 2022. Those students who have graduated from Atlantic Business College, Eastern College, McKenzie College, or Oulton College and who have studied in one of 19 targeted occupations, will be able to apply to the newest PNP pathway. The program is in collaboration between Opportunities NB (ONB), which is New Brunswick's leading business development corporation, and the IRCC.
Related Article: What is the IRCC?
New Pathway Requirements
Specific requirements are still being created as we speak but the programs eligible has been listed. In addition, participation in this program will be limited to designated educational institutions that have held this designation for at least five years and offer eligible programs of study in the following 19 areas:
| | | | |
| --- | --- | --- | --- |
| Social and community service | Early childhood educators and assistants | Educational assistants | Health-care |
| Home support work | Licensed nursing | Paramedics and related occupations | Medical laboratory technologists |
| Medical laboratory technicians and pathologists assistants | Medical administrative assistants | Web designers and developers | Computer programmers and interactive media developers |
| Computer network technicians | User support technicians | Accounting technicians and bookkeepers | Payroll clerks |
| Shippers and receivers | Supply chain and logistics supervisors | Production logistics co-ordinators | |
Interested in Applying for Canada PR Through This New PNP Pathway?
If so, Contact VisaPlace today. All our cases are handled by competent and experienced immigration professionals who are affiliated with VisaPlace. These professionals consist of lawyers, licensed paralegals, and consultants who work for VisaPlace Legal an award-winning immigration firm that adheres to the highest standards of client service.
Ready for the next step? Book your 1 on 1 consultation now or call us at 1-877-296-0874.
Have a Question related to your Immigration Needs?
Fill out the FREE Immigration Assessment form and get a response within 24 hours to see if you're eligible.
The assessment form should take approximately 5-7 minutes to complete. We will get back to you within one business day to let you know if we are able to help.