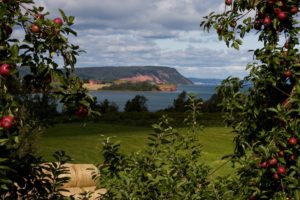 The agriculture industry in Canada has been struggling to maintain the necessary amount of employees. This means that the industry is suffering from labor shortages. These shortages are the result of shrinking rural populations and a competitive global market. In the meat processing industry, there are more than 1,700 butcher positions that need to be filled. These vacancies are translating into roughly $750 million in lost sales (Keung). In order to combat this, the Canadian government has created the Agri-Food Immigration Pilot.
What is the Agri-Food Immigration Pilot?
This program was designed to test out a new approach to meeting the labor demands of a specific industry, in this case agriculture. In particular, there is demand for people who work within the meat processing industry and in mushroom production. Currently, labor needs are met by seasonal workers but this program is hoping to enhance the benefits of this work by introducing it as a new path to permanent residence. The pilot will create 2,750 permanent residence spots which will be allotted annually to workers. It is estimated that over three years, this will translate to a total of 16,500 people (workers and their dependents) who are expected to become permanent residents. Despite this, advocates are concerned that this program does not help the seasonal workers that already come to Canada each year, and that the program ties the worker to a specific employer rather than allowing workers free range.
Who is Eligible for the Agri-Food Immigration Pilot?
The program is geared towards specific jobs within the agri-food industry. In order to be eligible, you must work in one of the following:
Farm supervisor or specialized livestock worker for:

meat processing
year round mushroom production
livestock raising

General farm worker for:

year round mushroom production
greenhouse crop production
livestock raising

Harvesting labor for:

year round mushroom production
greenhouse crop production

Meat Processing

retail butcher
industrial butcher
food processing
In addition to working in one of the above jobs, a candidate for this program must also:
Have 12 months of full time, non-seasonal Canadian work experience from participating in the Temporary Foreign Worker Program
An understanding of either English or French
At least a high school education
a job offer in one of the above categories
More information regarding the details of how one can apply for this program will be available in early 2020.
Are You Interested in Learning More About the Agri-Food Immigration Pilot?
If so, Contact VisaPlace today. All our cases are handled by competent and experienced immigration professionals who are affiliated with VisaPlace. These professionals consist of lawyers, licensed paralegals, and consultants who work for Niren and Associates an award-winning immigration firm that adheres to the highest standards of client service.
Ready for the next step? Book your 1 on 1 consultation now or call us at 1-888-317-5770.
Have a Question related to your Immigration Needs?
Click here to fill out the FREE Immigration Assessment form below and get a response within 24 hours to see if you're eligible.
The assessment form should take approximately 5-7 minutes to complete. We will get back to you within one business day to let you know if we are able to help.
Sources:
Nicholas Keung, "New Immigration Program Offers Migrant Farm Workers Pathway to Permanent Residence", The Star, July 12, 2019, https://www.thestar.com/news/canada/2019/07/12/new-immigration-program-offers-migrant-farm-workers-pathway-to-permanent-residence.html.
"Agri-Food Immigration Pilot", Government of Canada, https://www.canada.ca/en/immigration-refugees-citizenship/news/2019/07/agri-food-immigration-pilot.html.