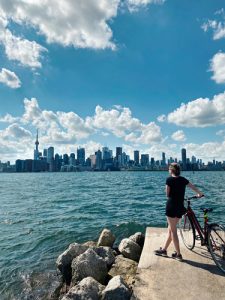 The very popular Provincial Nominee Program, OINP, will be changing its registration system for five of the immigration streams. Previously the registration system was a first-come-first-serve way but the Ontario Immigrant Nominee Program (OINP) will be moving into a point-based system that will rank candidates by economic/labour market factors. Many other PNPs in other provinces already use this system.
Which Five Ontario PNP Streams Will Change?
There are five immigration streams in the OINP that will be using the new point-based EOI (Expression of Interest) system:
Foreign Worker
International Student
In-Demand Skills
Master Graduate
Ph.D. Graduate
Right now all of these streams are closed to new applicants but will re-open when the new EOI system is set in place. Ontario has not announced when the new EOI system is ready but we will keep you updated.
The New EOI System for OINP
Previously, these OINP streams were on a first-come-first-serve basis so what that means is that once Ontario opened their web portal for new applicants everyone would rush until all spots were taken. Since these streams are very popular, the new EOI system will make it much fairer for people who are interested.
Many other Canadian provinces that use the point-based EOI system can give us an idea of what we can expect. The point-based EOI system typically operates on this process:
Submit resume with work experience, education, etc.
The applicant is given a provincial score
If the score is high they will be invited to apply
Why Hire Us to Help with Your Ontario PNP Application?
While the procedures for applying for an Ontario PNP may seem uncomplicated, some applicants apply without seeking any help from an immigration lawyer, thinking that they can "do it themselves".
For Ontario PNPs, there is a higher risk of refusal in cases where the application is not properly prepared. The standards are very high.
The documentation and processes involved in successfully obtaining a PNP are complex and usually require legal expertise.
We have helped hundreds of individuals and their families successfully immigrate to Canada through the Ontario Provincial Nominee Program. Our experienced immigration lawyers will be able to assess your case and recommend a course of action to best serve your needs.
The first step towards your Ontario Provincial Nominee Program application is getting an assessment of your case. Fill out our free immigration assessment form and we will get back to you within 24 hours to discuss your eligibility and options.