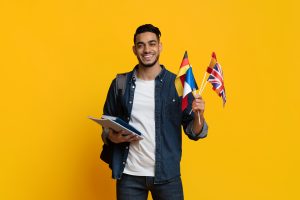 On March 4th, the Government of Canada released details about the newest Atlantic Immigration Program (AIP) launch. Formally known as the Atlantic Immigration Pilot Program (AIPP), this pathway gives skilled foreign workers and international graduates the opportunity to gain Canada PR. The program helps employers hire qualified candidates to fill labor shortages in the 4 Atlantic provinces:
Canada announced the new permanent Atlantic Immigration Program, recognizing the need to build on this success as the country continues to recover from the pandemic and address labor shortages across Atlantic Canada.
Atlantic Immigration Program Launch Date
Candidates that meet the AIP requirements and have obtained a job offer were able to submit their permanent residence applications starting March 6th, 2022. This program will help Atlantic provinces attract more skilled newcomers to fuel our economic recovery and drive further growth in the region.
Since 2017, participating employers have made over 9,800 job offers in key sectors, including in health care, manufacturing, accommodations, and food services. More significantly, over 90% of applicants were still living in the region after a year. This is a testament to the resilient and welcoming nature of Atlantic Canadian communities.
How To Join The Atlantic Immigration Program
To gain Canada PR through the Atlantic Immigration Program (AIP) there are a few steps that both the employer and employee in Candas must take:
Get designated as an employer
Find a candidate
Employee must meet candidate requirements
Create a job offer
Submit an endorsement
Apply for temporary work permit (optional)
You can learn more details about these steps on our main Atlantic Immigration Program page!
Do You Need Professional Immigration Help?
If so, Contact VisaPlace today. All our cases are handled by competent and experienced immigration professionals who are affiliated with VisaPlace. These professionals consist of lawyers, licensed paralegals, and consultants who work for VisaPlace Legal, an award-winning immigration firm that adheres to the highest standards of client service.
Ready for the next step? Book your 1 on 1 consultation now or call us at 1-888-317-5770.
Have a Question related to your Immigration Needs?
Fill out the FREE Immigration Assessment form and get a response within 24 hours to see if you're eligible.
The assessment form should take approximately 5-7 minutes to complete. We will get back to you within one business day to let you know if we are able to help.