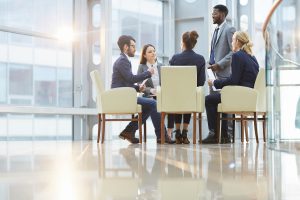 Need another reason to make the move to Ontario? Ontario officials have recently announced their plan to help immigrant workers living or looking to work in Ontario. Considering thousands of immigrants are making the move every month through various pathways to showcase their skills, we think this new policy could help a lot of individuals!
The new policy called the Working for Workers Act, which is expected to be this week, would help those who have newly immigrated to Canada with years of international work experience within a specialty occupation. Currently, immigrants who come to Canada with extensive experience and want to obtain a Canadian license, still need Canadian experience to do so which can become complicated for some.
How This Policy Will Help Immigrant Workers in Canada
Ontario is set to introduce a new policy that would make it easier for immigrants to get licensed and work in professions that match the areas of their skills! When this was proposed Labour Minister Monte McNaughton said that if it passes, it would prevent many immigrants from requiring 1-year of Canadian work experience to get licensed. It also would standardize English-language testing requirements and ensure licensing applications are processed faster. This idea was suggested because Ontario is currently facing a labor shortage with 293,000 jobs unfilled across the province.
The legislation would apply to licensing bodies governing engineers, architects, teachers, accountants, and social workers, among other occupations but it would not affect those regulating medical professions, including those that are licensed doctors and nurses. Also, it would also help internationally trained workers in 23 trades, including electricians, plumbers, and hoisting engineers.
Interested in Immigrating to Ontario?
If so, Contact VisaPlace today. All our cases are handled by competent and experienced immigration professionals who are affiliated with VisaPlace. These professionals consist of lawyers, licensed paralegals, and consultants who work for VisaPlace Legal, an award-winning immigration firm that adheres to the highest standards of client service.
Ready for the next step? Book your 1 on 1 consultation now or call us at 1-888-317-5770.
Have a Question related to your Immigration Needs?
Fill out the FREE Immigration Assessment form and get a response within 24 hours to see if you're eligible.
The assessment form should take approximately 5-7 minutes to complete. We will get back to you within one business day to let you know if we are able to help.