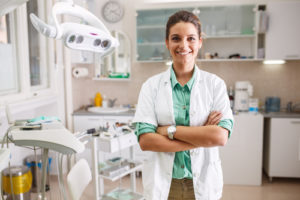 There are a number of good reasons to immigrate to Canada as a dentist. If you are considering moving to this great nation, here are 2 of the best:
Canada Is a Great Place to Live
Canada is a great country for a lot place to live. The major cities in the country (i.e. Toronto, Vancouver and Calgary) rate towards the top of the most livable cities in the world. There are a number of reasons for this.
For one thing, the people are generally friendly, there is lots of open space and many of the cities are filled with large parks. Canada's larger cities have more parks than a lot of other large cities around the world, due to the abundance of space. Calgary has even been voted as the cleanest city in the world.
Also, there are plenty of outdoor activities to do very near the major cities. For instance, Calgary is just an hour's drive from the Rocky Mountains. Vancouver also sits very near the spectacular North Shore Mountains, and the Cascades to the south. If you are into the outdoors, Canada has a lot to offer.
Stable economy
Canada has a relatively stable economy, aided by their strong banking system. While banking in America and other notable countries has recently come under fire, Canada's banking system has stayed relatively strong. In addition, the countries' 7.3% unemployment rate is quite low.
In other words, people have money to spend on dentists. Some provinces even include dental coverage under their universal health coverage. If you move to one of these provinces, you know that people have money to spend on dental work. Even the provinces that do not cover dental work are often covered through private employers. Therefore, you should have no trouble finding work.
The Process of Immigration to Canada for a Dentist (NOC 3113/31110)
Immigrating to Canada is not a completely straightforward process. The laws are somewhat complex, and for this reason, it helps to have an attorney to help you. Before picking any law firm, make sure you read up on them online and see what kind of reviews they are getting. Also, ask friends you know who have immigrated to the country, and see if they can recommend you anyone.
One legal company you might want to consider is VisaPlace Legal. We are one of the top firms in the country, and consistently get positive reviews. Our attorneys are well qualified to help you in the process, and will make the process go smoother. For dentists that want to immigrate to Canada, VisaPlace Legal can provide the support you need.
Are You Interested in Migrating to Canada as a Dentist?
If so, Contact VisaPlace today. All our cases are handled by competent and experienced immigration professionals who are affiliated with VisaPlace. These professionals consist of lawyers, licensed paralegals, and consultants who work for VisaPlace Legal is an award-winning immigration firm that adheres to the highest standards of client service.
Ready for the next step? Book your 1 on 1 consultation now or call us at 1-888-317-5770.
Have a Question related to your Immigration Needs?
Click here to fill out the FREE Immigration Assessment form below and get a response within 24 hours to see if you're eligible.
The assessment form should take approximately 5-7 minutes to complete. We will get back to you within one business day to let you know if we are able to help.