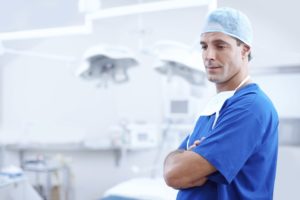 Canada is a vast country that is in constant need of people to occupy its regions in order to help them to develop. The Canadian government has in place a number of schemes that allow people from other countries to get a Canadian Immigration Visa, so that they can reside in Canada permanently.
Canadian Immigration Visas
This visa, popularly known as Canada Green Card, can be obtained through a number of options.
Provincial Nomination Program
Business or Investor Visa
Skilled worker Visa
Canadian Experience Class
Family Sponsorship
Each visa has its own specific requirement that will allow an immigrant from some other country to qualify for it. The obvious choice for any doctor intending to come to Canada is the Skilled Worker Visa. This process can be further assisted if the doctor candidate already has a job offer from a Canadian employer in the health field.
Priority Occupations
The Canadian government also has in place a Priority Occupation List where the skills available nationally, face a shortage. Specialist physicians, general practitioners and family physicians are part of this list. This makes it easier for skilled doctors immigrating to Canada. The basic requirement for visas for those who want to immigrate to Canada as doctors is a qualification from an approved medical school along with one or more years of work experience.
Specialist Physicians – NOC 3111
General Practitioners and Family Physicians – NOC 3112/33102
The doctors also have to go through the qualifying examination of the Medical Council of Canada, and get further licensing from the provincial authorities, before they can practice. Candidates requiring these visas have to prove a proficiency in English or French.
The Process of Application and Accreditation for Doctors Immigrating to Canada
When a person wants to immigrate to Canada as a doctor, he or she must understand that the process of accreditation is a way to satisfy the required standards of public health and safety. The evaluating examination conducted by the Medical Council of Canada is to determine the medical knowledge of the candidate compared to the standards that Canadian doctors have to acquire.
It is also essential that the original qualification of the visa candidate has a degree that lists, either in the International Medical Education Directory or with the World Health Organization. Besides passing the exam conducted by the MCC, doctors may also need to undergo further training at Canadian universities, before they are able to practice their profession. This requirement varies from province to province.
Other Important Factors
Persons who want to immigrate to Canada as a doctor will significantly increase their chances of employment if they can prove their proficiency in English or French, which are the two languages commonly spoken in different parts of Canada. Such proficiency is a must for any medical re-certification.
It quite often happens that people who are proficient in language, find it difficult to prove, as they are not yet familiar with the slight nuances of the language as spoken in Canada. Nevertheless, extra language skills can be quite valuable if you are immigrating to Canada as a doctor.
Are You Interested in Migrating to Canada as a Doctor in 2022?
If so, Contact VisaPlace today. All our cases are handled by competent and experienced immigration professionals who are affiliated with VisaPlace. These professionals consist of lawyers, licensed paralegals, and consultants who work for VisaPlace Legal an award-winning immigration firm that adheres to the highest standards of client service.
Ready for the next step? Book your 1 on 1 consultation now or call us at 1-888-317-5770.
Have a Question related to your Immigration Needs?
Click here to fill out the FREE Immigration Assessment form below and get a response within 24 hours to see if you're eligible.
The assessment form should take approximately 5-7 minutes to complete. We will get back to you within one business day to let you know if we are able to help.