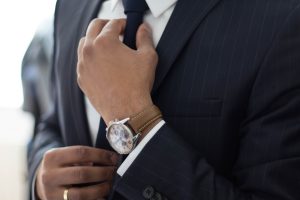 An unexpected layoff can cause panic in anyone's life, but when an H-1B worker loses their job, it can be especially daunting. This is because they must leave the country unless they find a new job or change their immigration status within 60 days.
H-1B visa holders may stay in the United States for up to 60 days after their last day of employment in H-1B status. During the 60-day grace period, the H-1B employee may look for a new job and find a new employer sponsor. Within the 60-day grace period, the new employer must file an H-1B change of employer petition. After receiving the H-1B transfer petition from US Citizenship and Immigration Services, the H-1B employee is eligible to begin working for the new employer (USCIS).
What Happens If I Can't Find a New Job in 60 Days?
Individuals in H-1B status who are unable to find a new job and an employer sponsor within the 60-day grace period must leave the United States before the grace period expires. If this is not possible and the H-1B worker requires additional time to settle in the United States, they may change their status.
How Do I Change My H1-B Status?
If finding a job in the 60 days is not possible and the H-1B worker requires additional time to settle in the United States, they may file a Form I-539 application to change status from H-1B to B-2 visitor status for up to 6 months.
There are also other nonimmigrant statuses that an H1-B visa holder may qualify to apply for. These include an H-4 status as the spouse of an H-1B visa holder or an O-1 status as an individual with extraordinary ability.
When Should I File to Change My Status?
Any application for a change of status must be submitted before the end of the 60-day grace period. We advise against international travel following a layoff and during the grace period because it may jeopardize eligibility to transfer H-1B status to another employer. We also advise keeping pay stubs and requesting an employment verification letter as proof of the last day of H-1B employment.
Is It Possible to Immigrate to Canada as an H-1b Holder?
Yes! H1-B workers in the United States have a fantastic opportunity to immigrate to Canada via Express Entry, which is heavily weighted toward favoring young, educated, and ambitious workers with proven potential to succeed in their field.
Do You Need Help Changing Your H1-B Status?
If so, Contact VisaPlace today. All our cases are handled by competent and experienced immigration professionals who are affiliated with VisaPlace. These professionals consist of lawyers, licensed paralegals, and consultants who work for VisaPlace Legal, an award-winning immigration firm that adheres to the highest standards of client service.
Ready for the next step? Book your 1-on-1 consultation now or call us at 1-888-317-5770.
Have a Question related to your Immigration Needs?
Fill out the FREE Immigration Assessment form and get a response within 24 hours to see if you're eligible.
The assessment form should take approximately 5-7 minutes to complete. We will get back to you within one business day to let you know if we are able to help.