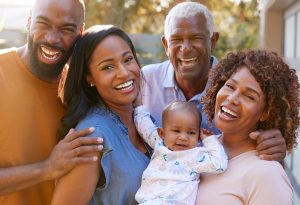 Sponsoring your relative through the Parent and Grandparent Program (PGP) has been a popular route for many foreign nationals looking to reunite with family. Canada takes pride in family reunification and has created various pathways that allow it. Recently the PGP program has turned into a lottery which applicants will now look forward to each year!
These potential sponsors will be selected at the random among a pool of applicants and will be formally invited to sponsor their families. As some people are not happy with the program turning into a lottery, the good news is that the government will be temporarily reducing how much income an individual must earn to be a qualified sponsor.
Latest PGP Lottery
Due to COVID-19, the IRCC decided to delay some of its 2020 and 2021 Parent and Grandparents Program lottery draw dates until October 2022. It was originally going to take place by the end of December 2020 and January 2021 but a few different factors caused a delay. In January 2021, the IRCC finally began to issue invitations for the Parents and Grandparents sponsorship program beginning to process up to 10,000 applications!
When Will the Parents and Grandparents Program Open in 2022?
TOn October 11, 2022, the IRCC announced the Parent and Grandparents Program (PGP) – 2022 application process. The IRCC said they will send Invitations to Apply (ITAs) to 23,100 potential sponsors this year.
Waiting for the Next PGP Lottery
Here are a few things you can expect for when this lottery is open and applicants can submit their interest to sponsor forms.
How to Enter the Lottery
The first step to sponsoring your parent or grandparent through the lottery will be to submit your interest to sponsor form. This form is posted on the Canadian Government site.
How to Fill Out the Form
The applicant sponsoring their family is the one that needs to complete the sponsor interest form. You will be able to go back into your form to update your information in case you made a mistake. The information on your interest form must correlate with the information you provided within your application. After you've submitted your interest form, you will receive a confirmation number that you cannot give away.
After You've Submitted Your Interest Form
After you have submitted your interest form, you will want to write down your confirmation number and copiously check your email for an invitation to apply. The invitations will be sent out once officials have reviewed submissions and deleted duplicate forms.
Tips for when you are waiting for your invitation:
check the email you used on your interest form
check your junk mail or spam folder
let officials know if your email address has changed
If You Are Invited to Apply
If you are invited to apply for sponsorship, you will need to submit your sponsorship application within 60 days (deadline will be on your invitation). If you mail your application and it is after the deadline, your application will be returned to you and you won't be able to apply for or receive another invitation.
If You Are NOT Invited to Apply
Don't get too down! Your parent or grandparent may be eligible to apply for a Super Visa which would allow them to stay in Canada for up to 2 years at a time and apply to extend their stay by up to 1 year at a time.
Looking For Help With Your Application?
There is no telling exactly when the next time the parent and grandparent program will come back again and will be accepting new applications so you don't want to miss this opportunity! It's important to be completely prepared in case you are randomly selected out of the lottery. It's highly recommended to speak with an immigration professional as immigration officials tend to be picky when it comes to draws!
Contact VisaPlace today. All our cases are handled by competent and experienced immigration professionals who are affiliated with VisaPlace. These professionals consist of lawyers, licensed paralegals, and consultants who work for VisaPlace Legal an award-winning immigration firm that adheres to the highest standards of client service.
Have a Question related to your Immigration Needs?
Fill out the FREE Immigration Assessment form and get a response within 24 hours to see if you're eligible.
The assessment form should take approximately 5-7 minutes to complete. We will get back to you within one business day to let you know if we are able to help.