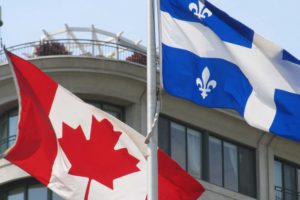 On June 16, 2019, the Quebec government passed an immigration bill known as Bill 9. Bill 9 allows the government to throw out a backlog of roughly 18,000 skilled immigrant worker applications as the province moves towards a new, merit-based application system. When the bill 9 passed, it upset many immigrants, you'll find out why.
What Does Passing Bill 9 Mean for Immigrants?
Since the Bill 9 was passed, it meant that 18,000 immigrant applications were trashed. This means that all of those foreign nationals who have been waiting years for the approval, will now have to start the process all over again.
"All their tests, all the paper work, all the fees that were paid, all the legal procedures that were paid, all the time, energy and investment that they put in their Quebec project is simply going down the drain," said Guillaume Cliche-Rivard, president of the Quebec Association of Immigration Lawyers.
Although this can be devastating for many immigrants it is promising for the future. The new, merit-based system will allow highly skilled immigrants to fill jobs in Quebec. Quebec currently has a labour shortage that they plan to fill with newcomers. Immigration Minister Simon Jolin-Barrette said changes to the immigration system will help better match new arrivals with the needs of the job market in Quebec, which is experiencing a critical labour shortage.
What is Bill 21 Mean for Immigrants?
Another bill was passed this past week, it was called the New Secularism Law or other known as Bill 21. The New Secularism Law made it illegal to wear religious symbols at work if you are a police officer, a judge, a wildlife officer, a public school teacher, a Crown prosecutor, a prison guard, or if you're a lawyer for the government. The legislation also lays out the rules requiring citizens to uncover their faces to receive a public service for identification or security purposes. This will affect immigrants as many of them come from very religious backgrounds. Many people believe that the freedom of religion is a benefit of coming to Canada but now this freedom is being restricted.
Are You Interested in Immigrating to Canada?
While the procedures for applying for a Canadian visitor visa may seem uncomplicated, some applicants apply without seeking any help from an immigration lawyer, thinking that they can do it themselves. For Canadian visitor visa applications, there is actually a higher risk of refusal in cases where the application is not properly prepared. Therefore, your best bet would be to hire an immigration professional. We at VisaPlace have helped thousands of people successfully visit Canada on a visitor visa and we can help you too.
Getting started is easy. Just fill out our FREE immigration assessment form here and we'll get back to you (within 24 hours) to discuss your eligibility and options.