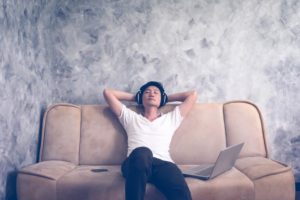 Feb 2021 Update: As of Feb 3rd, new travel restrictions were put in place. Along with the negative COVID-19 test that is required before boarding your flight to Canada and 14-day quarantining there are a few new travel restrictions to stop the virus spread including a mandatory hotel stay, another COVID test, and more. Learn more about these new travel restrictions!
Although Canada is still welcoming home travelers, Prime Minister Justin Trudeau announced a new national isolation plan that would take effect at midnight on Wednesday, April 14th EST. This isolation plan will be required for all international travelers returning to Canada both through border crossings and airports due to the Coronavirus.
What Exactly Does This Plan Mean?
Premier John Horgan said travelers are required to explain to officials, in detail, what their self-isolation plans are. Under the Quarantine Act, travelers will need to confirm that they have a suitable place to isolate where they will have access to basic necessities, including food and medicine.
Canadians returning home from abroad who don't have credible plans to self-isolate will now be forced to stay at a quarantine facility, such as a hotel. Officials will make the decision whether your plan is sufficient to leave.
In addition, travelers returning from abroad will be required to wear a non-medical mask or face covering before they can proceed to their final destination. They will be provided with a mask if they do not have one.
Anyone showing symptoms, meanwhile, will not be allowed to leave the airport.
Maximum penalties for failing to comply with the Quarantine Act include a fine of up to $750,000 and/or imprisonment for six months. If someone jeopardizes another's life while willfully or recklessly contravening the act, the penalties are even greater: $1 million or three years in prison, or both.
Can I Leave My Self-Isolation Area After I Arrive?
No, you are to remain in your self-isolation area for a total of 14 days. It is even forbidden to stop anywhere on your way there. You are not allowed to run errands, and the only reason you may leave your house is to seek emergency medical help. If you need groceries or household items, you must order delivery or have someone deliver them to your house without coming in contact with you.
*VisaPlace is available to help Canadian citizens, permanent residents and foreign nationals with entering Canada during Covid restrictions.  Visit our book a consultation page and we will be sure to answer all of your immigration questions.*