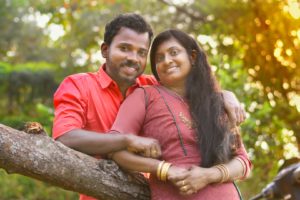 Hello, everyone. My name is Hishgee Bessey from visaplace.com. Today I would like to talk about sponsoring your spouse or common-law partner. If you're a Canadian citizen or a permanent resident who married a foreign national, you may be eligible to sponsor your spouse. Canadian government gives a priority to such kind of application, recognizing the importance of family reunification, but that doesn't mean every application that's been submitted would be approved. The onus is on you and your spouse to prove that your relationship is genuine.
Sponsoring Your Spouse to Canada
So the first step would be assessing your part as a sponsor. You have to show to the government that you are of legal age to get married, and you have no serious criminality, and you do not have bankruptcy that has not been dealt, and you don't have a loan that has been abandoned or not dealt.
Requirements for a Sponsor
So once you're found eligible and passed all these requirements, then your application will be transferred to the second stage where your applicants would be assessed as well as your relationship. In this part, you have to show that your relationship is genuine with supporting documents, such as photos together where the two of you are with your family and friends, and any trips you've taken together, and any places you have visited. And if you have visited each other that's a great addition, and also if you have a joint bank account, any phone calls and messages you have exchanged, and any joint assets you own together. All those accounts.
Proof of Relationship
Also, people go further and add in their insurance their family member, spouse, or common-law as a beneficiary. That is also really good proof. Also, keep in mind, each relationship is unique. So anything you think that would help you to prove your relationship, I would suggest you add. Remember the officer will make a decision based on whatever they have in front of them. So the onus is on you to prove that your relationship is genuine. And also, keep in mind your applicant has to be criminally clean. If your spouse or your partner has any issues with criminality, I suggest you contact a lawyer or immigration consultant to deal with this issue.
I hope you liked my video, and if you did please like and don't forget to subscribe for more videos on Canadian immigration and visas. Thank you.
Why Legal Help for Family Sponsorship is Important
In order to take advantage of this great opportunity, individuals should enlist the help of a legal professional who knows how to send a package that will provide an applicant with the best chance to be sponsored. At Visaplace, we have over 15 years experience specializing in helping to reunite families from across the world, we know what immigration officers are looking for when reviewing a sponsorship application. We have helped thousands of individuals to successfully get Canadian permanent residence through family sponsorship, and we can help you too!
The first step towards a successful family sponsorship application is getting an assessment of your case. Fill out our free immigration assessment form and we will get back to you within 24 hours to discuss your eligibility and options.