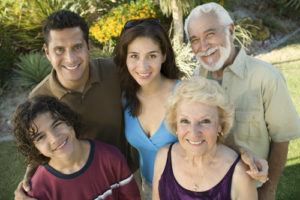 July 2022 Update: As of July 4, 2022, the length of stay for Super Visa holders in Canada will be expanded to five years per entrance. Learn more here.
Q. I want to apply for a Super visa. My parents live overseas and I want them to come to Canada to be here for the birth of our baby. How can we get them here.
A. Parent and Grandparents can come to Canada under the Super Visa category. Below are the requirements.
To apply for the Parent and Grandparent Super Visa, you must:
be the parent or grandparent of a Canadian citizen or a permanent resident of Canada;
be found admissible to Canada; and
meet certain other conditions.
Note: You cannot include dependents in this application. Only your spouse or common-law partner is eligible to accompany you under this provision.
Visa officers consider several factors before deciding if a person is admissible. The person must be a genuine visitor to Canada who will leave by choice at the end of the visit. Among the things that could be considered are:
the person's ties to the home country;
the purpose of the visit;
the person's family and financial situation;
the overall economic and political stability of the home country; and
an invitation from a Canadian host.
In addition to being found admissible to Canada, the parent or grandparent must also: