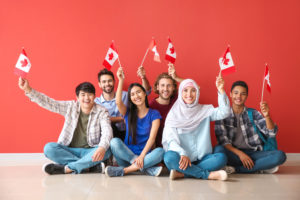 Canada had announced previously that the only people allowed to enter Canada will be Permanent Residents and Citizens of Canada. Recently they retracted their statement by exempting International Students and Foreign Workers.
International students are exempt from Canada's Coronavirus travel ban as long as they have a valid study permit or have been approved for a student permit before March 18th.
Temporary Foreign Workers are also exempt from the COVID-19 travel restrictions because they are too important for the Canadian economy. The Canadian government said that the exemptions will apply to "seasonal agricultural workers, fish-seafood workers, caregivers and all other temporary foreign workers."
If you enter Canada from another country during the travel ban Canada is asking you to self-isolate for at least 14 days upon return. Self-Isolation will help stop the spread of the virus if you are infected. Many people don't see symptoms of the Coronavirus for up to 14 days which is why staying home and self-quarantine is the best way to stop the spread.
Do You Want to Immigrate to Canada?
Now is the best time to book a consultation before the surge of delays or backlogs. Book a consultation from the comfort of your own home now! We will conduct all of our immigration consultations through the phone or video chat.