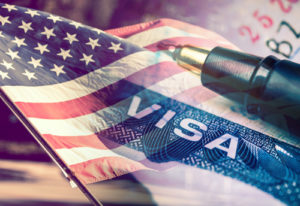 How to Prepare for Your Embassy or Consulate Visit
Whether you are a US citizen or a non-US citizen visiting a US embassy or consulate, there are quite a few ways you can prepare yourself to have an easy experience. This involves understanding the type of behavior expected, what you should and should not bring with you, and how the overall process and experience may be.
For US Citizens
Each US Embassy and Consulate has unique rules, requirements, and suggestions to having a smooth visit. We provide an overview of advice that you may receive from each individual embassy or consulate, but also recommend you visit their website before visiting.
To Bring or Not to Bring to a US Embassy or Consulate?
Not every embassy or consulate has the same restrictions on items you can and cannot bring with you. However, as a general rule it is best to bring as little as possible to ease the security check portion of your visit. It is recommended that you leave behind bulky, excess items like backpacks, shopping bags, luggage, laptops, or mobile phones. While certain embassies or consulates will allow these items, other's will refuse you entry if you have them. The US Embassy and Consulates in Australia, for example, cannot store the following items and will refuse entry to anyone who brings:
Battery operated/electronic devices (i.e. laptops, tablets, digital watches, compact discs, portable music players, etc)

Large shoulder bags/purses (only small hand bags permitted)

Travel bags, briefcases, suitcases, backpacks, leather or cloth bags, or zip folders. To carry in application-related documentation you may use a clear, plastic bag.

Food or beverage

Sealed envelopes or packages

Cigarettes, cigars, lighters, matchboxes

Sharp objects

Weapons or explosives

Helmets

Strollers are permitted on a case to case basis
Mobile phones are currently allowed but must be stored with security and turned off.
While Australia is only one example of what you may or may not bring to a US Embassy or Consulate, it may be useful to follow these rules so that you are not turned away from any Embassy or Consulate. It is also important to visit each specific embassy or consulate website to determine what is and is not allowed there. For example, the US Embassy in Thailand will not allow you to park your bike at or right near the embassy (if you choose to ride a bike there). You may be able to find parking in the vicinity. Rules like these are often embassy or consulate specific and are often catered toward the specific city's culture.
What to Expect: The Overall Process and Being Prepared
Schedule an appointment and be on time

Read all instructions ahead of time

Complete all applications and forms before you arrive

Bring all required documents and the right amount of money for fees

Know that you may have to wait to meet with the Consular Officer, and that you will likely spend over an hour at the embassy/consulate.
For Non-US Citizens
To Bring or Not to Bring to a US Embassy or Consulate?
The rules and regulations on what a non-US citizen may or may not take to a US embassy or consulate will likely be the same as those for US citizens. Please see the US Citizen section above to learn about what "to bring or not to bring."
What to Expect: The Overall Process and Being Prepared
Once your petition for immigration is approved, you will schedule an interview with your local or regional US Embassy or Consulate. If you filed your petition in the United States, the National Visa Office will schedule your interview with your country's local or regional office. In this case, make sure you are aware of which office has your case so that you contact the correct one. If you filed your petition in your country's visa office, they will ensure you have the proper documentation and schedule an interview with you.
For the interview itself, you must ensure you:
Review informational packets you received

Complete all applications and forms before you arrive (this includes documentations from any required medical examinations- do

not

open sealed envelopes from the doctor)

Bring all required documents and the right amount of money for fees- these will vary based on the type of immigration and visa specific to your case

Arrive 15 minutes prior to your appointment time so that you are not late

Be familiar with the documents you are presenting- petitioners, family members, or friends will not be allowed to attend with you without an appointment (family members accompanying you to the US are permitted)