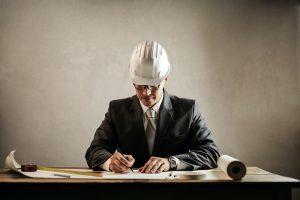 Every year, a large number of newcomers arrive in the United States. Finding a fantastic job that allows them to acquire experience while also establishing roots is an important element of the American dream for many. The good news is that there is a reasonably consistent supply of employment in the United States for immigrants, both entry-level and more experienced roles – if you know where to look.
Many people wonder which are the best jobs for immigrants coming to the United States. It depends on your work experience and credentials. We gathered the top 8 jobs in the US for immigrants!
Learn more about immigrating to the US by occupation!
Construction
The construction business is attractive to new immigrants as a potential source of employment. Employers, managers, and landowners have profited from their presence by gaining complementing talents and increasing productivity. Immigrants in the construction business typically work in cement masonry, carpet installation, carpentry, and painting.
Immigration to the US as a Construction Worker
Agriculture
Immigrant farmworkers are estimated to account for 73 percent of agriculture jobs in the United States today. All across the US, farm labor is a critically necessary job that puts food on our tables, propels the economy, and sustains our communities.
Modernizing the temporary visa program and creating a path to citizenship for long-term migrant agricultural workers are critical to protecting agricultural workers and their families and ensuring the future of America's vital agriculture economy.
H-2A Visa for Temporary Agricultural Workers
Architecture and Engineering
If you want to come to the United States to work as an architect, you are in a good position because the United States is regarded as one of the greatest places to work if you have architectural talents. Furthermore, North America is the place that pays the most money to architects worldwide.
Immigrate to the US as an Architect or Engineer
Hospitality
Food service workers are employed by many sorts of restaurants, bars, and food service contractors, including those found in schools and hospitals. There are a various amount of hospiltatlity jobs currently available in the United States.
Healthcare
In 2018, almost 2.6 million immigrants, including 314,000 refugees, worked in health care, with 1.5 million working as physicians, registered nurses, and pharmacists. Certain healthcare jobs are overrepresented by immigrants. Even while immigrants make up 17 percent of the total civilian workforce in the United States, they account for 28 percent of physicians and 24 percent of dentists, as well as 38 percent of home health aides.
Manufacturing and Production
In the United States, around 2.1 million immigrants labor in jobs farming, collecting, processing, and selling food and services, playing an important part in feeding America. While immigrants made up 17 percent of all civilian-employed employees in the United States between 2014 and 2018, they played a disproportionate role in food production, accounting for 22 percent of workers in the United States food and production supply chain. They have considerably greater representation in some food-related vocations and in specific states.
Transportation
In 2012, immigrants made up 13% of the US population but made up 15.7 percent of the entire truck driver employment. Certain states, such as California (46.7 percent), New Jersey (40.4 percent), Florida (32.2 percent), and New York, had a disproportionately high number of immigrant truck drivers (25.7 percent). The study brief relied on data from the American Trucking Association and the Census Bureau's American Community Survey "Who's in the driver's seat? Immigrants are filling labor shortages in the trucking business in the United States "The trucking industry is the backbone of the US economy, with trucks transporting 70% of all freight tonnage inside the country. However, due to a high turnover rate and an aging native-born population, the sector faces chronic personnel shortages.
Immigration to the US as a Truck Driver
Computing and Mathematics
STEM (science, technology, engineering, and math) workers are becoming increasingly vital in the US economy. STEM vocations are crucial to the country's creativity, and STEM professionals are responsible for many of the cutting-edge ideas and technologies that create employment and boost household incomes in the United States. Foreign-born employees are making up a significant proportion of the STEM workforce in the United States.
Immigration to the US as a Computer Systems Analyst
What Are the Most Common Jobs for US Immigrants in 2023 Most Likely to Be?
Although entry-level occupations are frequent among newcomers to the United States, there is an increasing need for more experienced and trained workers. Despite the turmoil caused by the COVID-19 pandemic, a new analysis reveals that demand for talents in computers and mathematics, for example, continually outstrips the supply of bright employees, prompting requests for additional immigrants in these disciplines to arrive to assist maintain the US economy's development.
Jobs selected by recent immigrants and the general immigrant community have certain commonalities, such as farm laborers and construction workers. However, because of their education level and country of origin, newer immigrants gravitate toward science and technology employment to a higher extent than those who came before them.
Do You Need Help Applying for a US Work Visa?
If so, Contact VisaPlace today. All our cases are handled by competent and experienced immigration professionals who are affiliated with VisaPlace. These professionals consist of lawyers, licensed paralegals, and consultants who work for VisaPlace Legal an award-winning immigration firm that adheres to the highest standards of client service.
Ready for the next step? Book your 1 on 1 consultation now or call us at 1-877-296-0874.
Have a Question related to your Immigration Needs?
Fill out the FREE Immigration Assessment form and get a response within 24 hours to see if you're eligible.
The assessment form should take approximately 5-7 minutes to complete. We will get back to you within one business day to let you know if we are able to help.