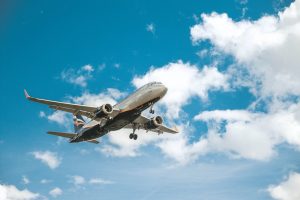 President Biden signed new travel restrictions on Monday, January 26, 2021 to help stop the spread of the COVID-19 virus. The temporary ban was created to prevent most non-citizens of the US to enter if they have recently been to any largely infected country. Some countries have a new strain of COVID-19 that will be deadly to the US.
Which Countries are Banned from Entering the US?
Most foreign nationals who have been in any of the following countries during the last 14 days may not enter the United States:
European Schengen area: Austria, Belgium, Czech Republic, Denmark, Estonia, Finland, France, Germany, Greece, Hungary, Iceland, Italy, Latvia, Liechtenstein, Lithuania, Luxembourg, Malta, Netherlands, Norway, Poland, Portugal, Slovakia, Slovenia, Spain, Sweden, Switzerland, Monaco, San Marino, Vatican City
United Kingdom: England, Scotland, Wales, Northern Ireland
Republic of Ireland
Brazil
South Africa
Anyone from one of these countries above or traveled to these countries in the last 14 days on a nonimmigrant (temporary) visa will be barred at the border.
Who Can Enter the United States During the Travel Restrictions?
There are specific situations that would allow a citizen from those banned countries to enter the United States.
If you are the following, you may enter or return to the United States during the travel restrictions:
US Citizens and their spouses.
US permanent residents and their spouses.
Foreign national parents or legal guardians of unmarried US Citizens or permanent residents who are under 21 years of age.
Foreign national siblings of US citizens or permanent residents if both people are under the age of 21 and unmarried.
Foreign national children, foster children, or wards of US citizens or permanent residents, or prospective adoptees seekign to enter the US on an IR-4 or IH-4 visa.
Foreign nationals traveling at the invitation of teh US goverment for purposes related to containment or the spread of the COVID-19 virus.
Foreign air or sea crewmembers.
Certain A, C, E-2, G and NATO nonimmigrant visa holders.
Members of the US armed forces and their spouses and children.
No matter who enters the United States, whether you're a citizen or noncitizen, everyone must pass a negative COVID test before arriving in the United States.
How to Enter the US if You're Not a US Citizen
If you are from one of the banned countries and must travel to the United States you can request an individual exeception or waiver. It is possible to ask the US government to make an exception if your entry would:
not pose a risk of transmitting the virus, as determined by the CDC.
be in the US national interest.
If you're a student, a visitor, or a family member who wishes to enter the United States book a consultation with us today to help you!